Hong Kong at centre of Panama Papers revelations
April 15 2016 by Nick Ferguson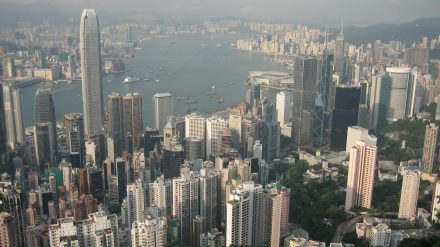 The leak of 11.5 million documents from Panamanian law firm Mossack Fonseca has revealed Hong Kong to be the world's biggest market for the creation of offshore companies.
Reporting by the International Consortium of Investigative Journalists sheds light on how shell companies are used to hide assets, enabled by a network of banks, law firms, company incorporators and other middlemen.
"The Panama Papers reveal that a considerable number of billionaires in Hong Kong and China own and operate shell companies and offshore bank accounts in tax havens," says Mun Yeow, a partner at Clyde & Co.
Indeed, the documents show that in Hong Kong there are 37,700 offshore entities registered through Mossack Fonseca, compared to around 34,000 in Switzerland and 33,000 in the UK. The potential liability in the city is clearly significant.
Owning and operating an offshore company is not by itself illegal, says Yeow, but tax evasion obviously is. Furthermore, there may be liabilities for the banks and other advisers that structure offshore companies and trusts. Prosecutors and regulators around the world are doubtless assessing whether financial institutions have fulfilled their responsibilities under various anti-money laundering provisions and other laws.
US regulations, which have far-reaching powers, are a particular concern. The Foreign Corrupt Practices Act, for example, applies to any company that issues securities in the US, and the use of offshore shell companies to violate US sanctions could result in serious criminal charges and penalties that run into billions of dollars.
At the same time, the US Department of Justice has made clear its intention to hold senior individuals responsible, instead of allowing them to hide behind the corporate veil.
Shareholders and plaintiffs' lawyers will also be paying keen attention — and any institutions revealed to be under investigation may also find themselves the subject of class-action lawsuits.
Given the risks, lawyers say that firms with a potential liability should be proactive.
"Institutions may be well advised, to the extent not already initiated, to conduct internal investigations to understand the facts and assess the criminal and civil exposure, if any," advises law firm Pillsbury Winthrop Shaw Pittman in a note sent to clients. "It is a significant benefit to have conducted an investigation before the first subpoena arrives."
Such investigations can obviously be expensive and insurance often will not cover pre-emptive actions as claims under directors-and-officers or errors-and-omissions policies are typically triggered only by a subpoena or official investigative demand.
However, Clyde & Co's Yeow says that most D&O insurance policies will advance reasonable legal representation expenses incurred with lawyers during the investigation phase, once a claim is triggered.
"It may also be necessary to bear in mind the exclusion clauses in the insurance policy, such as the usual dishonest acts exclusion or material non-disclosure clause, which may have an impact on the cover of the insurance policy," she says.
Even so, there is still considerable uncertainty about how the leaked information may be used by prosecutors.
"If proceedings do arise, one of the important uncertainties at this stage is whether the Panama Papers, which are presumably intended to be confidential and may be subject to legal privilege, can be used as evidence in the relevant investigations or legal proceedings," says Yeow.
It remains to be seen how far investigations will go as a result of the Panama Papers, but the public backlash to the revelations so far, which have already cost Iceland's prime minister his job, will support a tough response from regulators and prosecutors.