No-deal Brexit could benefit Hong Kong and Singapore
August 6 2019 by InsuranceAsia News Staff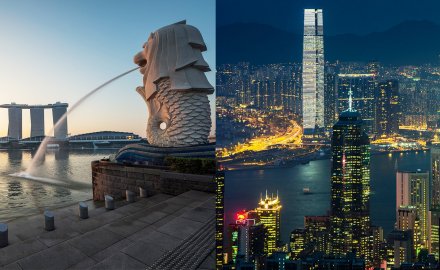 If there is a so called no-deal Brexit at the end of October up to 42% of financial services firms, including insurers and reinsurers, are considering transferring UK business to a different global centre, according to a survey from EY.
Should the UK leave the European Union with no deal on October 31 – a strategy currently favoured by UK prime minister Boris Johnson – the risk to financial services firms looking to access clients and partners in the EU will become more difficult and as a result they are planning to move this business elsewhere.
EY's survey found that 42% of financial services firms questioned say they will transfer UK business to a global centre outside the EU – including Hong Kong, New York and Singapore which have equivalence status with the EU.
John Liver, financial services partner at EY, commented: "Should the UK leave the EU without an agreement, the City will be less accessible to the EU than those global centres with equivalence status with the EU.
"Four in ten financial services firms have said they will transfer business from the UK to a non-EU global centre if there is a no-deal exit, with 13% choosing New York/US, 6% Singapore and 3% Hong Kong.
"This is in addition to the operations and staff already moved, with EY's latest Brexit Tracker finding around 7,000 jobs and £1 trillion (US$1.22 trillion) of assets from [financial services firms] will move from the UK as a result of Brexit."
However the effects of a 'no deal' Brexit will be bad for the global economy which is stuttering from the trade war between the US and China and a slowing economy in Europe.
MORE FROM: Legal/Regulatory