HK Fintech Week: IA's Cheung praises market's adaptation
November 5 2020 by Yvonne Lau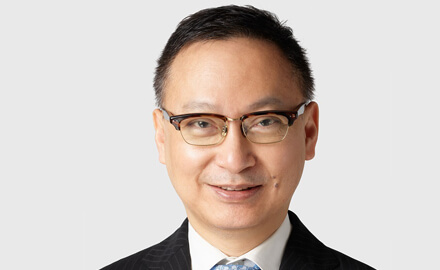 The HK Insurance Authority (IA) chief executive Clement Cheung opened the third and final day of Hong Kong Fintech Week (on November 4).
While Covid-19 has had an "enormous and debilitating impact" on Hong Kong, with the (re)insurance marketplace not spared, Cheung (pictured) sounded an optimistic tone.
Pandemic restrictions on cross-boundary travel and social distancing have been "cataclysmic" on the traditional ways of delivering customer services. He said: "It's no understatement to say the pandemic is [the] ultimate stress test on our collective resolve and resilience."
Despite such disruptions, the IA witnessed positive responses from (re)insurers. Products were revamped to address increased consumer awareness of personal exposure risks, ramping up in healthcare and retirement. Technologies were also adopted to enable virtual processes, such as on-boarding.
One priority area ahead is insurtech as a "major driver of [the IA's] efforts to enhance financial inclusiveness and narrow the protection gap," added Cheung.
The new normal has sped up digitalisation efforts and helped shift consumer mindsets towards all-digital. More needs to be done, including the further empowerment of frontline practitioners and the infrastructure to accelerate further.
In February, the IA launched the 'temporary facilitative measures' (TFM), which allows consumers to purchase select products virtually. As of September, 19,000 policies were issued which generated HK$300 million (US$38.7 million) of new GWP.
The success of the TFM has reinforced the IA's purview that "alternative distribution by insurtech is capable of penetrating underserved segments and meeting hidden demands."
Digital insurers can serve a dual role as service providers to "forge collaboration with other (re)insurers – turning competition into partnership," said Cheung.
The IA chief executive concluded: "Looking ahead, we will continue to explore with the industry other infrastructure and/or applications which can confer benefits to all [stakeholders] on the value chain."