Higher prices, same conditions
August 9 2019 by Nick Ferguson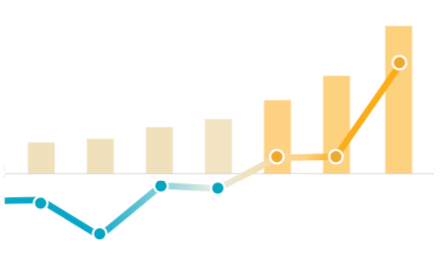 Price growth in Australia and New Zealand is far outstripping the rest of the world, while growth in Asia has finally picked up and insurers are reporting strong first-half results for the region.
Worldwide commercial insurance pricing increased 6% during the second quarter, double the rate of the first quarter, according to Marsh data published this week. In the Pacific region, pricing was up 18%, while Asia rose by 3.5%, which is a nine-fold increase over the 0.4% rate recorded during the previous two quarters.
"Although global pricing has now increased every quarter for nearly two years, market capacity remains stable in most products and geographies," said Dean Klisura, head of global placement at Marsh.
That is not necessarily the case in the Pacific region, which mostly comprises Australia and New Zealand, where pricing has risen almost across the board partly in response to reduced capacity, though also as a result of claims activity.
Property rates for cat and non-cat clients were up 18%, casualty pricing was up 6% and there were even steeper hikes in financial and professional liability, marking eight straight quarters of double-digit increases.
The largest rises were in the directors and officers' market, where many side-C exposed listed companies experienced increases of 100% or more as a result of persistent securities action claims. Financial services professional indemnity also experienced increases of a similar magnitude as a result of the Royal Commission into Misconduct in the Banking, Superannuation and Financial Services Industry.
The challenging environment has led to some particularly poor results for Aussie insurers. IAG, for example, saw underwriting profits in Australia fall 43% during the first half.
Although price rises in Asia were much more modest, they represent a significant change — the second quarter was the highest increase in five years — and have been accompanied by positive results for a host of companies.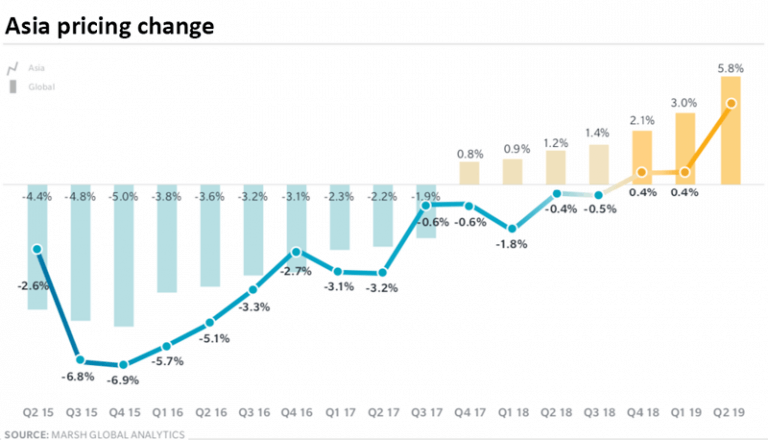 First-half pre-tax profits were up 37% at Aviva Asia and 28% at Allianz Asia. Markel says that it is growing at 34% year-on-year in the region, while Beazley said that saw stronger growth in Asia as it reported a 186% profit increase.
Even so, a significant portion of the strong results posted in Asia — and elsewhere — were driven by better investment returns, with portfolios generally delivering double-digit gains during the first half. And despite Aviva's seemingly good performance, it is nevertheless reportedly seeking to exit the region.
Rather than a sudden improvement in operating conditions, most of the price increase in Asia was driven by cat losses from the last quarter of 2018, which have prompted a number of Lloyd's syndicates to withdraw from some lines of business.
Prices may be on the rise, and even profits in some cases, but the underwriting environment both in Asia and Australia remains challenging.