HDI Global raids Axa for Asia energy leader
April 30 2019 by Andrew Tjaardstra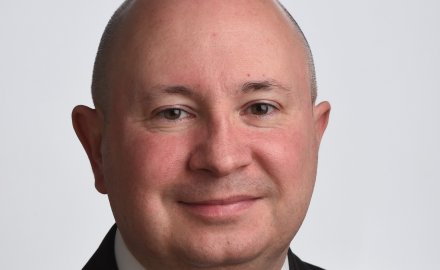 HDI Global Singapore has appointed Mark Mackay as its head of energy for the Eastern region, which covers the firm's Middle East and Asia Pacific territories.
Mackay (pictured) will start on May 13 and be based in HDI's office in Singapore; he will report to Graham Silton, managing director, HDI Global Singapore.
He will become responsible for managing and developing HDI's energy portfolio for the Eastern region. HDI has operations in Hong Kong, Melbourne, Perth, Singapore, Sydney and Tokyo in Asia Pacific and oversees business from Dubai, India and Saudi Arabia from Singapore; there are around 12 underwriters connected with energy in the region.
Silton commented: "I'm delighted to welcome [Mackay] to the team. With an international proven track record he will be a tremendous asset in developing and growing our profitable portfolio in the region."
Mackay has over twenty years energy market experience as an engineer and underwriter. He most recently  worked as international practice leader, energy and chemicals, at Axa Corporate Solutions, where he was based in London. He started at Axa in January 2017 after previously working at Allianz Global Corporate Solutions in both Singapore and then London.
HDI is expanding strongly in the region.
Earlier this year HDI Global Specialty Australia recruited Jamie Bowes as head of aviation as it looks to develop a general aviation footprint in Asia Pacific.
Bowes is 20-year veteran in insurance specialising in aviation, joins HDI Global Specialty – Australia from QBE, where he was international aviation manager from 2009.