Has pricing turned a corner in Asia?
March 21 2019 by Andrew Tjaardstra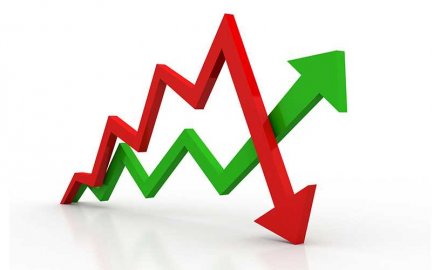 It is understandable that after two heavy years of nat cat losses the larger risk P&C commercial market is taking a hard look at its pricing.
The irony for insurers is that in a mildly weaker economic environment and amid greater political uncertainty it is probably the hardest time to talk to clients about the possibility of raising their prices.
However, the poor behaviour from the market over the past few years couldn't go on — something fundamental has needed to change.
The most obvious area for insurers to scrutinise is the lines that have not been performing well in the past but may have been glossed over before as a result of better-performing books elsewhere. The next is to begin underwriting on a risk-by-risk basis rather than for market share. This might be more time consuming and faces a trickier execution — but it is arguably the only way the market is going to move in practice.
Markel International's Asia managing director Matt Cannock told InsuranceAsia News: "Although it is never a good time to ask for price rises, especially in a more uncertain economic environment, the market needs to charge more for sustainability. You could argue it is a no-brainer. Each firm needs to be leaders in their respective markets to achieve this. It involves (under)writing each risk individually rather than looking for market share."
It appears the market has been relying more on capital rather than pricing in an attempt to win business. This appears to have caught up with some market players — especially at Lloyd's, with a more ruthless and calculated approach being taken to business by its new chief executive, John Neal.
As a result, diminished capacity has resulted after a flurry of exits from Asia, including from some from international players. This may have been a result of management not taking a long enough time horizon to produce results — it could be argued that five years needs to be the minimum time to have a presence in Asia.
A Willis Towers Watson report suggests: "With sustained losses by most international insurers, many have now re-engineered their portfolios. There has been a tighter scrutiny of underwriting practices, particularly of international carriers with resulting withdrawals from certain countries, lines of business and, in some cases, the region altogether, all evidencing that the market will get even tougher with a return to technical underwriting."
Although there will be market-to-market differences, for example there is still ample capacity in China, the overall trend is heading one way in the region.
"As capital has entered the insurance market chasing returns, there has been more capacity in the market over recent years than ever before and brokers have had more choice when placing business," Cannock added. "However, as might have been expected in the past, this capacity has not left the market in response to losses until recently. This should now allow the market to adjust to underwrite profitably, which, arguably, it should have done several years ago."
He added: "At Markel it has been a good start to the year. We are seeing prices increasing in Asia this year and this will in particular benefit the brokers who haven't been focused on finding the cheapest price."
Overall, there seems to be a sense that the market needs to be more consistent, grown-up (if that is right word) and sensible in Asia — let's see if this continues.