Has P&C capacity tightened after exits?
January 20 2020 by Andrew Tjaardstra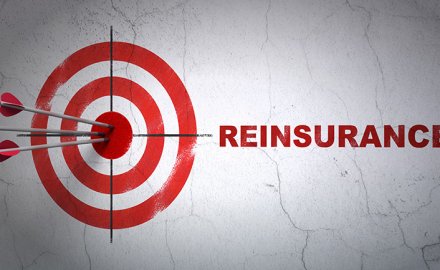 As interest rates continue at rock bottom, P&C reinsurance continues to attract plenty of capital both globally and in Asia.
Given the relatively benign nature of the Asia P&C 1:1 renewal season, Asia Capital Re's run-off at the end of last year didn't appear to have made a huge change to the reinsurance capacity available in the market; indeed Sirius have already snapped up an ACR underwriting team.
After all we still have rock bottom interest rates and plenty of rivals looking to grow their books, in addition to investors looking to deploy alternative capital.
A senior broker source in Singapore told InsuranceAsia News said he had been somewhat surprised by the subdued reaction to Asia Capital Re's decision to go into run-off especially as the news had broken deep into renewal season.
There were also other exits from the market such as Hiscox's decision to remove themselves from casualty reinsurance as the result of unsustainable pricing. Several Lloyd's syndicates have ceased underwriting in the last six months and several others are pulling back from various areas of treaty business; furthermore on January 6 Neon Underwriting put Syndicate 2468 at Lloyd's into an orderly run-off.
An Aon 2020 Reinsurance Market Outlook report states: "Available reinsurance capacity remains more than sufficient to meet cedant needs. However, modest tightening is expected as 2020 progresses, with demand continuing to increase and reinsurers looking to address the earnings impact of higher retrocession costs, lower interest rates and greater reserving uncertainty."
The report noted that reinsurer operating performance (globally) was strong in the first nine months of 2019, driven by premium growth, a manageable level of natural catastrophe losses, and unusually favourable conditions for investing.
Alternative capital
One capacity deal already signed, sealed and delivered this year is Peak Re's entry into an exclusive quota share arrangement with Lion Rock Re II to reinsure part of Peak Re's global property portfolio.
The move follows on from last year's placement of Lion Rock Re, Asia's first reinsurance sidecar transaction. Lion Rock Re II has been launched with an increase in capacity for 2020 to US$77 million, up from US$75 million last year.
Lawrence Cheng, managing director – underwriting at Peak Re, commented: "The judicious allocation of risk to Lion Rock Re through 2019 certainly helped us to deliver returns for investors and we look forward to following this through in 2020."
The catastrophe bond sector has surpassed US$100 billion in cumulative issuance since its inception more than 20 years ago, according to Aon Securities.
In 2009, alternative capital stood at US$22 billion, and during the past decade its average rate of growth has far exceeded that of traditional reinsurance capital as it has become more mainstream.
Since 2016, alternative capital has remained at or near record highs, with around US$93 billion in the reinsurance marketplace of an estimated US$610 billion total reinsurance capital; alternative capital tends to predominantly be focused on property catastrophe risk.
There has been increased activity in Asia with several deals done in Singapore over the last 12 months.
This included for the Philippines with the issuance of two tranches of catastrophe-linked (cat) bonds from the World Bank's International Bank for Reconstruction and Development
The coverage will insure up to US$75 million from earthquake losses and up to US$150 million from tropical cyclone losses, for a period of three years; payouts are triggered under predefined criteria. The cat bonds were listed on the Singapore Stock Exchange (SGX) on November 25 – the first-ever listing of cat bonds on the SGX.
Outlook
Much of the availability for capital in Asia will remain a similar market outlook continues in 2020 – e.g. low interest rates, steady economic growth and an expectation of similar nat cat losses compared with the last five year average.
It remains to be seen if there will be more exits but the firmly established presence of the larger players in Asia means there is likely to be capital to step in as with ACR's demise.
The 2020 April Japan renewals will likely prove the next big moment for the market.