Harnessing product innovation for Asia
January 29 2019 by InsuranceAsia News Staff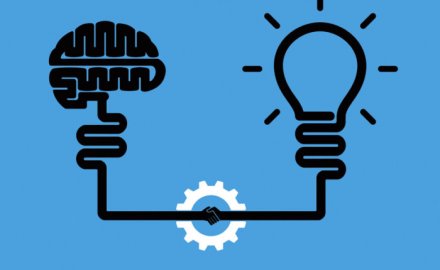 The insurance market is often accused of being slow to act around innovation, however it is paramount insurance companies are continually challenging the status quo.
Product innovation can help create growth by targeting segments of the market that have yet to be tapped, in addition to anticipating and learning about future risks that will present opportunities for first movers.
The market needs to be designing niche products for longstanding opportunities in addition to anticipating the risks of tomorrow. Insurance firms are being helped in both respects by a combination of technology and real-time data and analytics.
One example from each approach is AIA launching a mental health product, and Allianz partnering with Volocopter, an autonomous drone taxi company, and ParaZero, a drone safety company to help the insurer lead the sector's insurance needs.
Tapping a market that has long existed, this month AIA introduced the first mental health product for the Singapore market, based on enhanced customer insights and detailed examination of health trends. AIA's Beyond Critical Care policy will cover five conditions — bipolar disorder, major depressive disorders, obsessive-compulsive disorder, schizophrenia and Tourette syndrome.
Once a policyholder is diagnosed by a psychiatrist for any of the five covered mental illnesses, the mental health benefits from the coverage will be paid out.
In another example of innovation, Swiss Re has agreed to reinsure a county-level index insurance cover for Mao County in Sichuan province. It is the first parametric product for county level coverage in China and includes cover for natural perils including earthquakes and landslides.
Swiss Re worked alongside Groupama Avic Unita Property Insurance and the Maoxian County people's government to develop the catastrophe insurance product, analysing the local perils, such as earthquakes and landslides, to create relevant indices and to set trigger points.
The Monetary Authority of Singapore has noted that parametric insurance will be a key aid in reducing the impact of natural disasters in Asia on citizens and businesses. As risk mapping becomes more sophisticated across the region, expect more granular, tailor made coverage to become available.
Blockchain is another tool that has the ability to improve offerings for clients.
InsureWave is a partnership between Acord, Axa, EY, Guardtime, Maersk, Microsoft, MS Amlin and Willis Towers Watson to support marine hull insurance.
Lars Henneberg, head of risk and insurance at global container shipping firm Maersk, has commented: "Insurance transactions are currently far too tedious and frictional. The distance between risk and capital is simply too far. Blockchain technology has the potential to facilitate the desired development that is long overdue."
InsureWave supported more than half a million automated ledger transactions and helped manage risk for more than 1,000 commercial vessels in its first year.
It includes a live dashboard from where users can drill down to see how premiums have been calculated, and links with real-time sensor data that can pass on knowledge such as where ships are at any time, while a near real-time asset register is also available.
For example, users can geolocate warzones and make updates to insurance using a smart contract. With the information, the captain can make decisions on which route to take and calculate the increase in premiums compared with savings in fuel.
There are countless opportunities blockchain will be able to be used to help clients gain more control of their insurance across a host of sectors.
Creative thinking, technology, enhanced data and analytics are aligning to allow (re)insurers to provide customers with more choice and control; the market will need to harness all the innovations available to keep growing.