Hannover Re boosts capital in China by further US$212m
May 12 2020 by Andrew Tjaardstra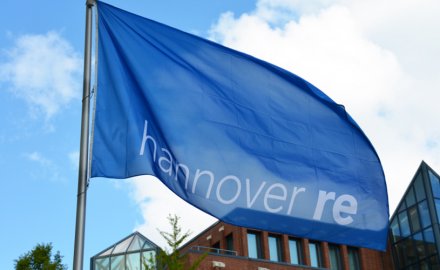 Hannover Re has been approved to increase the registered capital of its Shanghai branch by Rmb1.5 billion (US$212 million), according to Xinhua.
The raising has been agreed by the China Banking and Insurance Regulatory Commission (CBIRC) and brings the reinsurer's total registered capital in China to Rmb4.1 billion (US$580 million).
The move follows a capital raising in September when Hannover Re raised its registered capital in the Shanghai branch from Rmb1.55 billion (US$220 million) to Rmb2.55 billion (US$360 million).
This latest capital expansion comes after the rapid growth in the business of its Shanghai branch in renewals in January. The reinsurer said it had "substantially expanded its position with a number of clients at largely stable prices and conditions in various markets, especially China."
On average treaty premiums across these regions climbed from €1.33 billion (US$1.46 billion) on January 1 2019 to €1.44 billion (US$1.58 billion) on January 1 2020.
Hannover Re is not the only foreign reinsurer looking to grow in China.
Korean Re has also recently established a Shanghai branch with around Rmb5 billion (US$726 million) of capital to deploy.
Korean Re's chief executive Jong-Gyu Won explained: "[The] Shanghai branch will help us build a robust foundation for [a] stronger presence in this giant market of China."
China is the world's second-largest insurance market and the largest in Asia Pacific. In 2018, the primary market generated US$570 billion in gross written premiums, up 3.92% year on year, accounting for 11.6% of the total global premium production.
As the country returns to normalcy following the outbreak of Covid-19 – it could once again become one of the leading growth markers for the global (re)insurance market this year.