Hannover Re bolstered by April renewals amid Asia expansion
May 7 2020 by Andrew Tjaardstra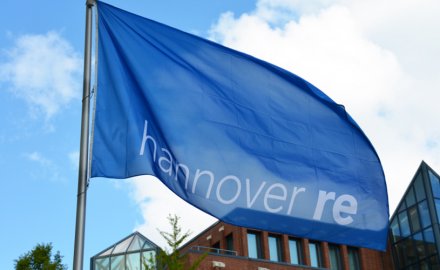 The group's total written premium volume booked from April 1 treaty renewals rose by 25.1% with the price increase for the renewed business amounting to 4.4%.
The April 1 renewals is when the German player renegotiates Japanese business as well as on a lesser scale in Australia, New Zealand, several other Asian markets and the US.
The uptick in momentum built on on the January 1 renewals – when it saw a significant uplift in China.
For Q1 2020 the firm reported an increase in after tax profit to €300.9 million (US$325 million), as an improved performance within life and health more than offset the impacts of Covid-19 on the P&C division. Altogether gross written premiums in Q1 climbed 9.4% to €7 billion (US$7.56 billion).
The largest other individual losses included the bushfires in Australia at €22.4 million (US$24.2 million), storm Sabine (also known as Ciara) in Europe at €17.6 million (US$19 million) and a hailstorm in Australia costing €15.1 million (US$16.3 million).
The reinsurer also set aside €220 million (US$237.6 million) for complex claims associated with Covid-19, which included up to €46.3 million (US$50 million) for the postponement of the 2020 Tokyo Olympics.
The combined operating ratio in property and casualty reinsurance consequently deteriorated to 99.8% (95.7%); it is now higher than its anticipated maximum COR level of 97%.
The group has already dropped its full year profit guidance citing uncertainty around Covid-19.
In a statement the company said: "The first three months of the 2020 financial year passed off very much as planned for Hannover Re. However, against the backdrop of the worldwide spread of the novel coronavirus – the pace of which accelerated sharply in the final weeks of the quarter, it is to be expected that our company will also be impacted more substantially as the year progresses."