Hancock proud after Lloyd's departure announcement
January 16 2020 by Andrew Tjaardstra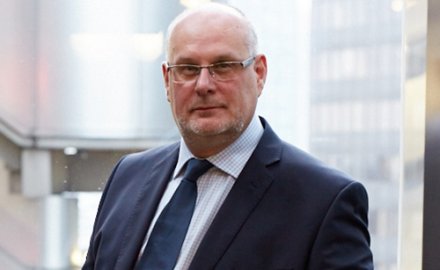 Lloyd's announced that Jon Hancock has decided to step down as performance management director later this year.
Hancock (pictured) joined Lloyd's in December 2016 according to his LinkedIn profile after being a senior director at RSA.
Hancock's help form the Future of Lloyd's Blueprint One as part of the Future of Lloyd's strategy.
Hancock said: "Working with the Lloyd's market has been a personal and career highlight. I have enjoyed my time here and I am proud of what my team and the market have achieved: the foundations have been set for the Lloyd's market to return to world class underwriting performance and the Future of Lloyd's sets out a compelling strategic vision.
He added: "As I enter my fourth year at Lloyd's it feels like the right time to pass on the baton and explore new opportunities."
Lloyd's chief executive John Neal commented: "[Hancock's] leadership in performance is without parallel, and his sponsorship of Blueprint One was critical in the production of a future strategy for the Lloyd's market. His will be big boots to fill and so I am delighted that we will have him for a while longer."
Neal added: "Performance is not just a strategic priority for us, but underpins everything that we are seeking to achieve through the Future at Lloyd's. [Hancock] has put in place firm foundations on which we will build over the years ahead."
Lloyd's has also appointed Julia Tyson as our chief human resources officer. Tyson is an experienced HR director with proven abilities to develop, lead and deliver people and culture strategies. Tyspn was HR and communications director at LV from 2013 to 2017.