QBE appoints Jason Hammond as Asia CEO
February 8 2019 by Andrew Tjaardstra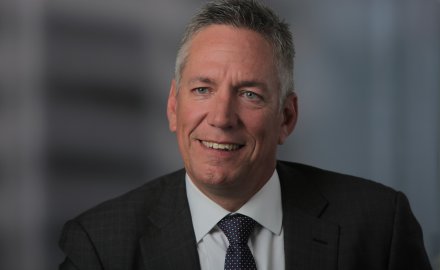 Australia's QBE has appointed Jason Hammond as chief executive for its Asia operations.
In his new role, Hammond (pictured) is responsible for the insurer's businesses in China, Hong Kong and Macau, as well as Malaysia, Singapore and Vietnam. Hammond is based in Singapore and reports to London-based Richard Pryce, chief executive of QBE International.
Hammond's appointment comes as part of a recent restructure of the business and was previously interim chief executive for QBE North Asia, based in Hong Kong, before Lei Yu took on the role on December 1. His role as general manager broker distribution in Australia was also made redundant as part of another restructure.
QBE announced in October that effective from January 1 2019 it would streamline the business by splitting its Asia and Pacific arms. This helped create QBE International Division comprising its Asia and European operations. It has since sold its Indonesia, Philippines and Puerto Rico businesses.
Pryce said: "[Hammond] brings extensive experience of managing large teams and a proven track record of strategic and operational management to his new role as Asia chief executive. He will lead the new Asia structure across geographical and functional lines to help create a stronger and simpler QBE."
Last week QBE announced it was leaving the Lloyd's Asia platform in Singapore to "simplify its business".