Australia's January hailstorm claims jump to US$428m
February 20 2020 by InsuranceAsia News Staff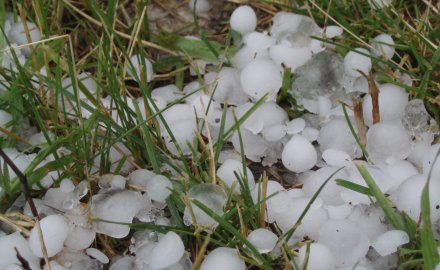 The hard-hitting hailstorms that affected Australia last month have now seen 69,850 claims at a cost of A$638 million (US$428 million), according to the latest figures from the Insurance Council of Australia (ICA).
The majority of the claims have been filed in the Australian Capital Territory (ACT), followed by the states of Victoria and New South Wales (NSW).
In late January, Australia's south-east states were battered by large hailstones due to two supercell thunderstorms that were also accompanied by lightning and heavy rain. Hailstones were recorded at 4.5cm – it was the worst hailstorm in terms of the hailstones' size and density, to hit an urban area in Australia since the 1999 Sydney hailstorm.
Karl Sullivan, ICA's head of risk and operations, commented: "This is hail damage at a scale we haven't seen for quite a while, at least since 1999, the hail that hit parts of Canberra was very dense and large."
Australia's insurers are still making their way through the January claims with IAG indicating that they have processed around 40% of the hailstorm claims so far.
The December 2018 Sydney hailstorm recorded property losses of A$798 million (around US$550 million), according to market data provider Perils.
Australia's (re)insurance market is bracing for more extreme weather events as global warming continues apace, and with the international community struggling to get a handle on the problem.
Meanwhile, dramatic rainfall has hit parts of the UK in recent days with some of the worst flooding in 200 years.