GrainGrowers: Australian drought market in "disarray"
April 29 2019 by Andrew Tjaardstra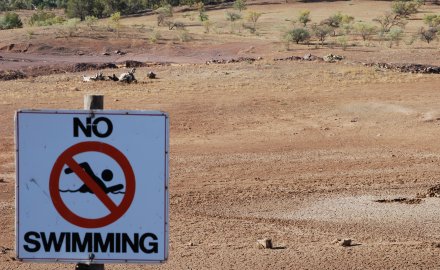 The range availability of multi-peril crop insurance is poor to non-existent this year in Australia according to a GrainGrowers multi-peril crop insurance report.
The lack of products compares unfavourably to other parts of the world; in Australia the market is considered in its infancy and needs sustained growth to bring it to critical mass.
GrainGrowers, a collaboration of over 17,000 farmers, wants the government to intervene through offering tax breaks of 150% on multi-peril crop insurance, which offers protection for loss of historical crop production, and weather insurance for five years to reduce the cost of the insurance and to encourage greater purchasing.
The report notes: "Federal government intervention is urgently needed to help build a sustainable multi-peril crop insurance and drought insurance market in Australia."
The insurance should help focus farmers minds on risk management and climate resilience, which are desperately needed given the persistent drought in parts of the country.
A prolonged drought has gripped many parts of Australia for years, including New South Wales, Queensland and Victoria, and is set to continue throughout May according to the Bureau of Meteorology.
There has been a lack of rainfall and record temperatures meaning crops have been become harder to harvest and cattle have become harder to rear.
The strain on farmers means some are cutting back on coverage at a time when they arguably need it the most.
Meanwhile there is a 70% chance of El Nino developing this year which will place further pressure on farmers, insurers and the government.
Meanwhile a Farmers for Action group of 5,000 farmers is calling on the government for stronger measures on climate change and agriculture measures.
There has a been a shift in attitudes among farmers on the subject of climate change as farming becomes harder because of the drought.