Singapore takes stake in India's ICICI Pru Life
June 24 2020 by InsuranceAsia News Staff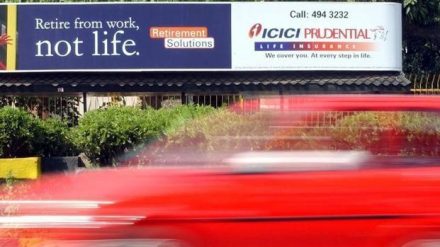 The government of Singapore has purchased a 1.5% equity stake in India's ICICI Prudential Life Company valued at Rs840 crore (around US$110.7 million).
ICICI Prudential Life is a joint venture (JV) between India's ICICI Bank and Prudential Corporation.
ICICI Bank now holds 51.4% of shares in the JV. The bank's share price rose by 3% after the announcement on June 22; while ICICI Prudential Life shares went up by 4%.
The move comes quickly after ICICI Bank offloaded a 3.96% stake in its general business, ICICI Lombard General Insurance, on June 19 for Rs2,250 crore (around US$300 million). ICICI Lombard General was established as a JV between ICICI Bank and Fairfax — and was the first Indian general insurer to file for an IPO in 2017.
The lender, after announcing its first quarter results ended March 31 2020, noted they will continue to look at deals to bolster their balance sheet. 
Sandeep Bakhshi, managing director and chief executive of ICICI Bank, said at the time: "We are conscious of the importance of balance sheet resilience in a highly uncertain scenario. Our current capital position is strong. We would continue to assess this and look at further strengthening the balance sheet as opportunities arise."
Indian insurers are now building up defensive portfolios — by boosting their cash levels and stress-testing balance sheets, says a recent analysis by Bloomberg.
The report noted that the market is shoring up for what could be India's "worst-ever" recession. However, foreign investors have begun to return to Indian stocks — after a record-setting US$8.4 billion was pulled out of the country in March.
ICICI Bank has now raised Rs3,090 crore (around US$400 million) through divesting these stakes in its life and general businesses.
In 2016, ICICI Prudential Life became India's first insurer ever to go public. Its Indian IPO raised Rs60.6 billion (US$911 million) for the selling shareholder ICICI Bank, which held 68% of the joint venture before the offering.
And amid the Covid-19 outbreak in India, the country's life insurers have seen impressive growth. Numbers from the Insurance Regulatory and Development Authority of India (Irdai) show life players recorded their highest-ever monthly premium growth in May at Rs7,245 crore (around US$950 million) in health premiums.
The surge has been attributed to virus worries resulting in greater awareness and demand for healthcare.
MORE FROM: Asset Management