Gold miner wins US$58m Thailand political risk payout
March 19 2019 by InsuranceAsia News Staff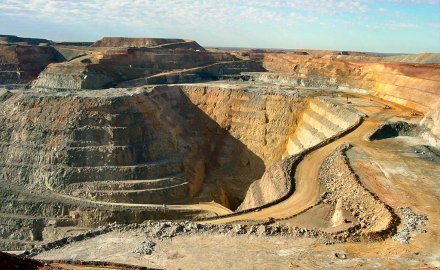 Sydney-headquartered gold miner Kingsgate Consolidated has settled a political risk insurance dispute for around A$82 million (US$58.3 million), from a policy worth up to US$200 million.
The firm, which uses Marsh as its broker, has reached an agreement with its seven political risk insurers, led by Zurich Australia, after loss of income following the Thai government's decision to close the country's only gold mine at the end of 2016 despite it being in operation since 2001 through a wholly owned Thai subsidiary. The insurers, which InsuranceAsia News understands includes several Lloyd's syndicates, had initially said the claim wasn't covered and the case was due for a hearing in the New South Wales Supreme Court in June.
Kingsgate alleged that the government of Thailand illegally expropriated its Chatree Gold Mine, in Phichit province, in May 2016. However, the Thai government said there were environmental and health hazards for people living near the mine, and the mine was closed under a legal procedure.
The agreement provides for a settlement to Kingsgate of around US$58.3 million, comprising a cash payment of US$55 million to be made by mid-April, and a requirement for the insurers to contribute up to US$3.5 million of future costs towards an Australia-Thailand Free Trade Agreement (TAFTA) international arbitration case that is being carried out by Kingsgate concerning investor protections for foreign firms – and expected to be heard in November in Hong Kong.
The insurers funding contribution will be paid on a pro-rata basis with Kingsgate, and the insurers could benefit from a 50/50 sharing arrangement between Kingsgate and the insurers for future distributions of TAFTA claim proceeds (up to the US$55million amount of their contribution to Kingsgate).
Executive chairman of Kingsgate, Ross Smyth-Kirk, said: "I realise that it has been a long recovery process for our loyal shareholders, but this settlement transaction provides material upside for our company."
The firm, which saw its share price rebound strongly yesterday, will look to use the money to pay off its corporate debt facilities and invest in other projects.
"I would…like to thank our dedicated legal team at Clifford Chance that helped deliver this excellent outcome, and especially Investec Australia, whose rock solid support has enabled us to pursue both the [political risk and insurance] and TAFTA claims," Smyth-Kirk said.