Euler Hermes: global trade to remain resilient in 2019
December 3 2018 by InsuranceAsia News Staff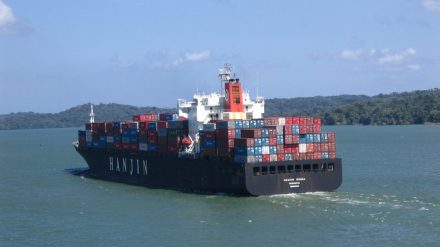 Global trade of goods and services remained relatively resilient in 2018 despite US protectionist rhetoric with growth of 3.8%, according to Euler Hermes. The volume of merchandise trade continued to rise above the average performance of 2012 to 2016 in a range of 2% to 4% supported by a solid growth in global demand.
In 2019, trade momentum is set to soften modestly in line with slowing global GDP growth. The volume of global trade of goods and services is expected to decelerate to reach 3.6% growth in 2019, from 3.8% in 2018, and value growth is set to slow to 6.3%, from 7.2% last year.
Trade is expected to increase by US$1.3 trillion in 2019, compared with US$1.7 trillion in 2018. Global economic growth will decelerate slightly in 2019, with an increase of 3.1% compared with 3.2% in 2018.
Tighter monetary policy in the US is expected to lead to slower investment growth and less momentum — especially in emerging markets.
Meanwhile, Euler Hermes forecasts that Brent oil prices will lower to US$69 a barrel in 2019 on average.
"Despite rising risks, opportunities are strong in Asia," said Holger Shaefer, head of Asia Pacific for Euler Hermes. "Our trade report shows that nearly half of the top 30 export destinations in 2019 will be located in the region. In a context of rising trading cost and threats, getting financing will be key for businesses."
There was good news from this week's G20 summit in Argentina as US president Donald Trump agreed to hold off on imposing further higher tariffs on Chinese imports next year after reaching a deal with China's president Xi Jinping after a working dinner.