"The age of risk has just begun": Marsh's Glaser
June 10 2019 by InsuranceAsia News Staff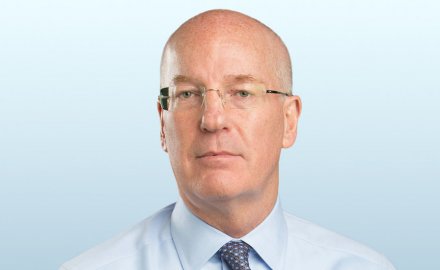 Dan Glaser, president and chief executive of Marsh & McLennan, is bullish on the prospects for the insurance community moving forward.
Speaking at the S&P Global Ratings 35th Annual Insurance Conference in New York last week, Glaser (pictured) said: "The age of risk has really just begun. There is a risk wave coming our way that includes climate change and adaptation, water scarcity, the impact of [artificial intelligence] and robotics."
Marsh's recent US$4.3 billion acquisition of rival JLT shows how bullish Glaser is on how brokers will be able to look after corporate clients long into the future to manage their risks.
Almost two-thirds of the audience of chief executives at the event voted that they were bullish on the insurance sector, according to moderator Julie Herman, a director at S&P Global Ratings.
"I agree the world is more complex," said John Haley, chief executive for Willis Towers Watson. "There are more risks out there."
He added that "macroeconomic factors" are the greatest opportunity and risk. He said: "When you think about it, it's a healthy economy, which is producing new services and products, which give rise to more complex risks."
Although there has been a huge amount of change in the market globally over recent years — the services supplied by brokers, insurers and reinsurers, and other market players, will become more relevant at supporting economies and risk in the future.
It is finding the right operating model and cost base to support their clients which is one of the most challenging aspects for chief executives.