Glaser: Marsh JLT deal completion is "new era"
April 2 2019 by InsuranceAsia News Staff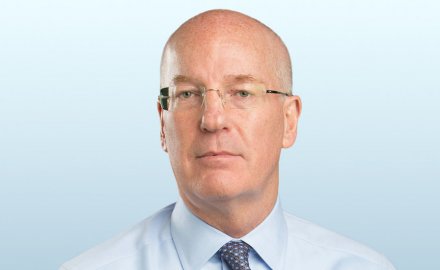 Marsh & McLennan Companies has completed the acquisition of Jardine Lloyd Thompson for US$5.6 billion in fully diluted equity value after the deal was approved by the High Court of Justice in England.
The huge deal has been the talk of the broking world for the past six months since it was announced in mid-September.
The deal has also been approved by the European Commission regulator, in part as a result of the divestment of JLT's global aerospace division to Arthur J Gallagher for US$251 million.
"Today marks the beginning of a new era with Marsh & McLennan and JLT coming together. This is a combination of strength and strength, and the primary focus is growth — in talent, capabilities, revenue and earnings," said Dan Glaser, president and chief executive, Marsh & McLennan (pictured).
The acquisition advances Marsh & McLennan's position in insurance and reinsurance brokerage, health and retirement; the firm's reach spans more than 130 countries.
The combined company provides advice and solutions for more than US$100 billion of annual P&C and reinsurance; around 10,000 JLT staff are joining Marsh.
Marsh & McLennan forecasts annual cost synergies of around US$250 million that will be realised over the next three years, with one-time integration costs of US$375 million.
While some have already left, many of JLT's top executives have been named to leadership positions at Marsh & McLennan, Marsh, Guy Carpenter and Mercer, including former JLT chief executive Dominic Burke, who joins Marsh & McLennan as vice-chairman and a member of the executive committee. Glaser said: "Our aspiration is to shape our industries and be the employer of choice."
InsuranceAsia News has already reported the combined JLT Marsh management team in Asia.
JLT's shares are being delisted as of April 2.