GIC Re competitor surrenders licence
May 17 2019 by Nick Ferguson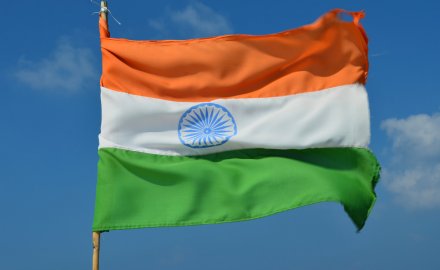 The only domestic competitor to India's GIC Re has surrendered its licence after a two-year struggle to get up and running.
ITI Re first won a licence in December 2016 after new regulations came into force to maximise the amount of reinsurance business kept within the country, but less than a year later founder Sudhir Valia complained that unfair regulations had prevented it from writing any business, describing the rules as "illogical and anti-competitive".
Even so, the regulator granted a licence extension until the end of 2018 on the condition that it "commence business operations", but that has proved impossible. Valia couldn't even offload the business — the potential sale of his 80% stake in the company to Go Digit Infoworks Services last June was blocked by the Insurance Regulatory and Development Authority of India (Irdai).
Having failed to win any business or find any qualified buyers, ITI sought a further two-month extension at the start of this year, but was eventually denied, prompting the surrender of its licence, which was accepted by Irdai last week.
The failure of ITI means that GIC Re is once again the only domestic reinsurer in India. On the face of it, Indian reinsurers were given preferential status under regulations stipulating that all cessions are first offered to domestic reinsurers, before being offered to foreign reinsurers. But a further requirement that Indian reinsurers, in effect, must have three years of stable credit ratings to compete with GIC Re created an insurmountable barrier to entry.
"How can a new company like ours have a credit rating for three years?" asked R Raghavan, ITI's chief operating officer.
Foreign reinsurers have also found that competing with GIC Re is no easy task, though they have had some limited success in lobbying for greater access.
In response to the pressure, Irdai set up a committee to look at the competitive landscape, comprising its own senior officials, Indian insurers, foreign reinsurers and Lloyd's, and released a report that recommended a revised order of preference and unified reinsurance regulations. It even proposed that certain specialised lines, such as aviation, marine hull, life insurance, oil and energy, and larger infrastructure projects, should be exempt from the order of preference.
However, the new rules that came into effect on January 1 this year made only a slight change to the order of preference, potentially opening more business to foreign competitors but largely retaining GIC Re's dominant grip on the market.
Specifically, the regulation allows for a two-step process in which GIC Re and at least three foreign reinsurers can offer terms to cedants on an equal footing. The order of preference still applies for non-life business, but previously GIC Re had an absolute right of first refusal.
Foreign reinsurers continue to push for a bigger slice of the pie. One lobbying group, Insurance Europe, which represents national insurance associations in 34 countries, has expressed "significant concerns" about the regulatory structure in India.
"The European (re)insurance industry is calling on the Indian authorities to completely remove any form of order of preference and to achieve a level playing field between national and foreign reinsurers," it said in March.
With insurance penetration in India still below 4%, the European group has urged Irdai to take a more constructive approach to developing the reinsurance market, instead of seeking only to protect GIC Re from competition.
"Otherwise, the Indian market may end up deprived of new reinsurance solutions if international reinsurers find that the cost of compliance is higher than the profits to be made in India," it said. "Insurance Europe continues to believe that a level regulatory playing field, as well as legal and regulatory certainty, are of the utmost importance in achieving the objective of both the regulator and the Indian government to establish India as a future reinsurance hub."
As ever, progress in India is frustratingly slow. It took more than a decade for the government to increase the foreign investment cap in insurance to 49% from 26%, and even as it made this concession it created a new restriction by requiring domestic "ownership and control".
Encouraging a more open reinsurance market could take just as long. ITI Re's attempt to provide some domestic competition for GIC Re has failed, but there may be others. Go Digit, which tried to buy ITI last year, is reported to still be interested in entering the sector. The tech-driven general insurance startup was founded in 2017 by Prem Watsa after he sold his stake in ICICI Lombard to Warburg Pincus.
Meanwhile, foreign reinsurers will continue to lobby for further change also.