Japanese firms' payouts top US$10bn for 2019 typhoons
May 6 2020 by Yvonne Lau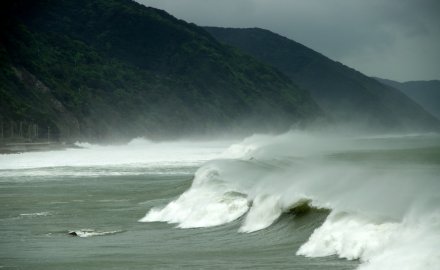 Japanese insurers have now paid out ¥1.072 trillion (US$10 billion) in claims from last year's extreme weather — Typhoons Faxai and Hagibis, along with October's heavy rainfall event.
In March, the payout figure for Japanese firms was recorded at US$9.2 billion.
Domestic insurers have now received almost 700,000 claims from the same events, says updated numbers from the General Insurance Association of Japan (GIAJ). And this figure may keep rising. 
The costliest event of 2019 was Super Typhoon Hagibis, which on its own incurred losses of ¥582.6 billion (US$5.45 billion). Meanwhile Typhoon Faxai logged the most claims submissions at 383,585.
The loss updates for Japan's primary insurers follow the completion of the year's reinsurance renewals.
The storms Faxai and Hagibis slammed Japan in quick succession in late August, September and October. The latter month also brought heavy rains, which contributed to further damage and losses.
Catastrophe models are adapting to Japan's typhoon risk — particularly honing in on secondary perils such as flooding from storm surges.
The country's general market, still taking stock of last year's catastrophes, are now also dealing with ramifications from the Covid-19 fallout.
In early April, the GIAJ released a statement from chairman Yasuzo Kanasugi commenting: "During these difficult times we will remain focused on protecting the health and safety of policyholders, business partners, and other stakeholders through every possible effort including business contraction."
Kanasugi added: "We are committed to conducting non-face-to-face underwriting and claim payment operations, and will make every possible effort to fulfill our mission as part of Japan's social infrastructure."
On April 7, Japanese prime minister Shinzo Abe declared a state of emergency — first made for Tokyo but soon extended nationwide. It was announced yesterday (May 4) that the emergency declaration will be extended until the end of May.
As of May 4, Japan has recorded over 15,000 cases and around 550 deaths.
Guy Carpenter's recently released Tropical Cyclone report noted this year's season, to run from May to October, will be "below to near normal." The firm forecasts 3.4 cyclones making landfall in Japan and Korea for these months, compared to the historical average of 4.8.
This may bring a slight sigh of relief for the country's insurers.