Gary Dransfield to leave Suncorp in management shake-up
July 1 2020 by Andrew Tjaardstra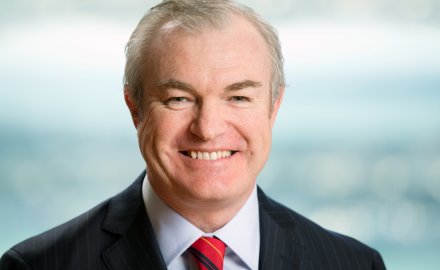 As part of a management shake-up, Gary Dransfield, chief executive insurance at Suncorp, is set to leave the firm on July 17 after over 10 years.
Dransfield (pictured), who is also president of the Insurance Council of Australia, joined Suncorp in 2009 and has held several exec positions including head of Vero New Zealand and personal insurance.
"In recent years, [Dransfield] has been instrumental in leading Suncorp's response to disasters in New Zealand and Australia including earthquakes, floods, cyclones and bushfires," Suncorp's group chief executive Steve Johnston said. "[Dransfield] has made an incredible contribution to Suncorp, as well as the insurance industry, in both Australia and New Zealand."
Rather than a direct replacement, Johnston has made two key management changes.
Chief customer and digital officer Lisa Harrison has been appointed to a new role of chief executive insurance product and portfolio. She will lead insurance distribution channels including contact centres, digital channels and intermediated partnerships as well as customer strategy, brand and marketing, product and pricing as well as innovation.
Paul Smeaton, who led Suncorp New Zealand for the past five years, and has been with Suncorp for 26 years, has been appointed to a new role of chief operating officer — insurance. He will lead all aspects of claims management and operations and some group functions including real estate management and procurement.
Suncorp New Zealand's chief financial officer Jimmy Higgins will lead the Suncorp New Zealand business in an acting capacity while an internal and external search for a permanent candidate is undertaken.
Also leaving is chief people experience officer Amanda Revis. Revis has agreed to stay with the group into the second half of 2020 to assist with the transition to the new operating model and until a permanent appointment is made.
Jeremy Robson remains group chief financial officer and will take on additional responsibilities, including reinsurance and actuarial, which were formerly part of the Insurance (Australia) business. The 2021 financial year reinsurance programme has been finalised with a similar structure to previous years while its natural hazard allowance has climbed between A$90 million (US$62 million) to A$130 million (US$90 million).
Suncorp says the alignment of reinsurance with group finance, in particular group capital, "will enable a more strategic and innovative approach to the design of the program, while better utilising the skills of reinsurance partners in other finance areas such as climate risk and modelling."
Meanwhile Suncorp's chief information officer Adam Bennett joins the firm today. Bennett will lead a new function — technology and transformation.
Johnston commented: "The work we have done over the past 12 months puts us in a strong position to deal with the dual challenges of increasing natural hazard costs and a global pandemic. We entered Covid-19 with a significantly de-risked business and a strong balance sheet and through this period further strengthened our funding, liquidity and capital buffers."
He adds: "At the same time, Covid-19 has resulted in changes such as the faster adoption of digital channels by customers and new, more innovative and agile internal ways of working. We now need to seize this opportunity to speed up the execution of our priorities so we can continue to deliver for our people and customers, while growing returns and creating better outcomes for our shareholders."