Gallagher snaps up Aussie agriculture broker
May 3 2019 by Andrew Tjaardstra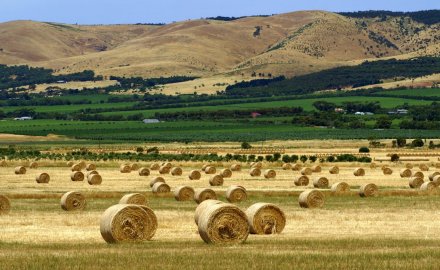 Acquisitive US broker Gallagher has acquired Sydney-headquartered specialist agriculture broker AgriRisk Services for an undisclosed sum.
AgriRisk describes itself as one of the largest portfolios of broker-managed crop — including broadacre, cotton, horticulture and viticulture — forestry and livestock insurance in Australia.
The Australian agriculture market has been going through a number of major difficulties in recent months with a prolonged drought in many parts of the country and a devastating flood which killed several hundred thousand cattle.
The market has been criticised recently by farmers for not having enough cover options.
Patrick Gallagher, Gallagher's chief executive and president, said AgriRisk is a "strong cultural fit"; the AgriRisk team will continue to be led by managing director John van der Vegt.
Under the terms of the deal the AgriRisk teams in North Sydney and Toowoomba will relocate to Gallagher's respective offices in the cities, while the Tamworth team will remain in its existing location and will report to Paul Harvey, Gallagher's managing director of specialisms.
The AgriRisk brand will be retained going forward.
Gallagher has over 25 regional branches and insures over 100,000 businesses in Australia with a recent history of buying specialist brokers in Australasia. In December it bought aviation broker the Boston Marks Group, which includes Boston Marks Insurance in New Zealand, BMG Aviation in Australia and the book of business of Boston Marks Insurance Brokers in the UK.