Gallagher snaps up Australian construction broker
June 10 2020 by Yvonne Lau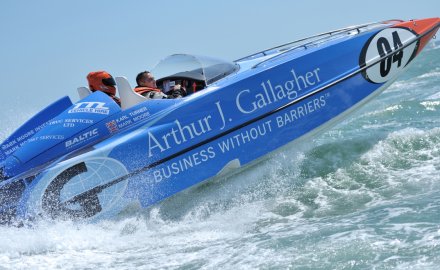 US-based brokerage Arthur J. Gallagher (Gallagher) has made purchased Australia's CA Insurance Brokers.
The transaction terms were not disclosed.
Under the arrangement, the business of privately owned independent Brisbane-based broker CA Insurance Brokers, founded by director Andrew Howard in 2002, has been rebranded and is now known as Gallagher.
The deal for the mid-market commercial transportation, construction and professional risks broker will further diversify Gallagher's portfolio and boost its international book.
J. Patrick Gallagher, president and chief executive of Gallagher, commented: "Through this acquisition, CA Insurance Brokers gains access to a range of new markets and client product offerings — while we expand Gallagher's presence and capabilities in the Brisbane market."
The policyholders of the Australian firm will not be affected.
Howard and his team will all relocate to Gallagher's Brisbane office – once they can after Covid-19. They will then report to Paul Harvey, managing director of specialisms at Gallagher.
Gallagher is headquartered in Illinois, but has 900 offices worldwide in 49 countries — inclusive of North America, Europe and Asia Pacific. In APAC, the company operates in Singapore and Australia. Its broker and consultant network spans 150 countries.
The company also announced its acquisition of Nevada-based CRES Insurance on June 8.
The US brokerage has prioritised a strong acquisition strategy, which has bolstered its growth. 31% of its revenue is derived from its international portfolio.
At the start of the year, Gallagher made a move into the Malaysian market by taking an undisclosed stake in specialist broker SP&G Insurance Brokers.
At the time of acquisition, Vyvienne Wade, chief executive of Gallagher's international division, said that the investment fits with its international growth strategy of partnering with brokers in both stable and maturing insurance markets.
In 2019, Gallagher went on a buying spree across Asia. In June that year, the firm bought Sydney-based broker The Protectors Group. It also secured a US$251 million aerospace purchase of JLT's global aerospace division (snatched from rival Marsh).
May 2019 saw Gallagher take a minority stake in Mumbai-headquartered Edelweiss Insurance Brokers. And earlier that month, Australian agriculture broker AgriRisk Services was snapped up by the acquisitive company.
Gallagher will host its regularly scheduled quarterly management meeting on June 17 through a virtual conference call.
InsuranceAsia News (IAN) has reached out to Gallagher for comment.