FWD seals US$300m deal, CEO hails Indonesia as a "priority market"
June 5 2020 by Yvonne Lau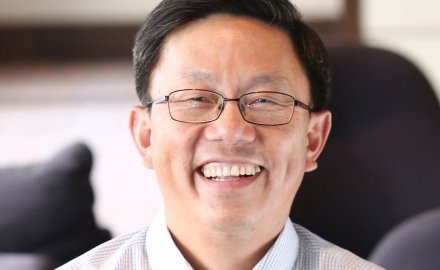 FWD Group's life arm in Indonesia (FWD Life Indonesia) has completed its US$300 million acquisition of Commonwealth Life.
The deal was announced back in October 2018, when Richard Li's FWD was on an expansion spree across the region and Australia's Commonwealth Bank was looking to divest its sometimes-troubled life business.
Under the agreement terms, FWD Life Indonesia and Commonwealth Life are entering into a 15-year life insurance distribution partnership with Commonwealth Bank's Indonesia banking arm. FWD will rename and rebrand the Commonwealth Life unit as FWD Life.
Huynh Thanh Phong (pictured), chief executive of FWD Group, commented: "Indonesia is a priority market for FWD as we see huge potential for us to change the way people feel about insurance in this highly underpenetrated and rapidly growing market."
Anantharaman Sridharan, FWD Life's president director noted that they will grow the Indonesian business through long-term investment, as they "strive to deliver innovative products and a leading customer experience that meets the evolving needs of today's increasingly technologically enabled customers."
Existing policyholders and distribution channels of Commonwealth Life in Indonesia will be unaffected; all existing policies will continue to be honoured.
In recent years, FWD has been making its mark as a rapid-fire acquirer. In 2016, Singapore's Great Eastern exited the Vietnam market and sold its in-country business to FWD for US$48.2 million.
And the dealmaking certainly didn't stop there.
In June 2019, FWD acquired MetLife Hong Kong for an undisclosed sum. In November, the group confirmed its purchase of Vietcombank-Cardif Life Insurance. At the end of the year, the group bought Thailand's Siam City, a general insurer.
The acquisitions are part of FWD's strategy to become a "leading pan-Asian insurer." For more on their expansion plans, see here.
Bolttech, a global insurtech under tycoon Richard Li's Pacific Century Group (the parent company of FWD), launched in Asia this April. FWD executive Rob Schimek has been named group chief executive.