FWD eyes more South-East Asia deals
July 12 2019 by Andrew Tjaardstra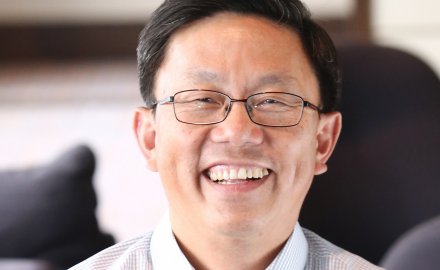 FWD has been in the news over the last two weeks after high profile acquisitions of MetLife Hong Kong and SCB in Thailand — the largest insurance deal in South-East Asia. 
FWD's group chief executive Huynh Thanh Phong said the firm, majority owned by Hong Kong tycoon Richard Li, is not stopping there and has an appetite for further deals with the fundraising to boot.
Speaking to InsuranceAsia News this week, he said: "We tapped the bond market for US$550 million (HK$4.3 billion) last week and the appetite was strong. We were four times oversubscribed."
Thanh Phong (pictured) added: "Following on from the recent deals in Hong Kong and Thailand – we see opportunities for bolt-on acquisitions in South-East Asia. We need more scale and want to be a true pan-Asia insurer — including having an operation in China. We are very disciplined in our approach."
One of the tricky parts of acquiring firms is then integrating them, however Thanh Phong said the company already has great experience of this.
Thanh Phong said: "We have bedded in past acquisitions before and the ING purchase we originally did was bigger than SCB Life and we separated and integrated the legacy system; we also integrated AIG Fuji Life in Japan; SCB Life is similar in size and scale to those previous integrations."
Commenting on whether the firm can compete with the likes of AIA and Prudential, he said: "We have come a long way in six and a half years. We don't want to out-compete in a traditional way but want to be a pan-Asia competitor with a differentiated approach; our proposition makes a lot of sense."
The APE (annual premium equivalent) of MetLife Hong Kong in 2018 was HK$645 million (US$83 million), according to the Hong Kong insurance Authority.
The external APE of FWD group for the first quarter of 2019 was US$322 million.
At the end of May FWD employed 4,342 staff, while MetLife Hong Kong employed 154 and SCB Life 1,089; both the details are subject to regulatory approval and will be completed later this year.