FWD squares up to rivals
July 5 2019 by Nick Ferguson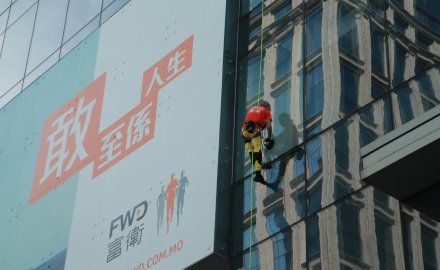 Hong Kong's FWD is on an acquisition spree. Amid continued rumours that it is preparing for a potential initial public offering in Singapore, the company has closed two significant acquisitions during the past week — SCB Life in Thailand on Monday and MetLife in Hong Kong on June 28.
It has made no bones about its ambition to become a pan-Asian insurer to rival AIA and Prudential, and it's clearly backing these plans with significant investment. Even before its acquisitions this year, FWD had more than five million customers, 4,600 employees, 17,900 agents and assets of US$30 billion.
It also has a big footprint across the region, with a meaningful presence in Hong Kong and Macau, Indonesia, Japan, Malaysia, the Philippines, Singapore, Thailand and Vietnam. And now it has closed the biggest ever life insurance transaction in Southeast Asia in terms of total value with the SCB Life acquisition.
It is an impressive achievement for an insurer that rose from the ashes of ING Life in 2013, though perhaps not a surprising one given the backing of Richard Li, son of legendary Hong Kong dealmaker Li Ka-shing, and his Pacific Century Group — not to mention a minority shareholding by Swiss Re.
Even so, competing head-to-head with Asia's top insurers is a tall order. AIA has more than 33 million policyholders, assets of US$230 billion and annualised new premiums in 2018 of US$6.5 billion, representing growth of 16%. Its agency force is also vast, with more than 10,000 agents just in the million dollar roundtable — a trade association of the best-performing agents in the world.
FWD's chief executive Huynh Thanh Phong has said that the company's advantage lies in its youth. Without the legacy systems that weigh down established insurers it can be more innovative in its use of new technologies and can therefore move away from the pen-and-paper approach that is common in the industry.
"We do not want to outcompete AIA the AIA way or Prudential the Prudential way," he told the Financial Times. "Because it will take us forever. We have to find a different way."
However, claiming that FWD's systems are somehow less of a hindrance than AIA's is a bit of a stretch. After all, FWD is not a new company that was built from scratch. The Hong Kong and Thai business is built on the bones of ING's old insurance arm. It entered the Vietnam market in June 2016 with the acquisition of Great Eastern Life's local operation while its presence in Japan dates back to April 2017 when it bought AIG Fuji Life Japan.
And during the past 18 months, in addition to acquiring MetLife, which controlled HK$3.6 billion (US$460 million) of premium in 2018, and SCB, FWD has also bought control of Commonwealth Bank of Australia's Indonesian life insurance arm and acquired HSBC's 49% stake in its Malaysian insurance joint venture.
Turning that patchwork of systems into an efficient, innovative 21st century insurer that can out-compete the region's most established, dominant players will be a challenge, to say the least.
FWD clearly has lofty ambitions, but it remains to be seen if it has the right ingredients to take on AIA and Prudential.