FWD signs to digital underwriting platform
July 30 2019 by InsuranceAsia News Staff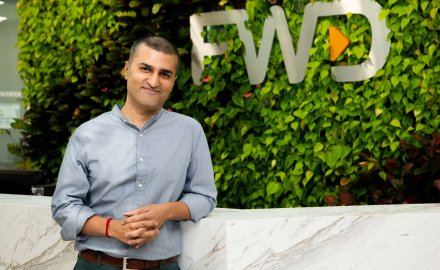 FWD Singapore has adopted Pacific Life Re's digital instantaneous underwriting platform UnderwriteMe.
The move is expected to drive significant efficiencies for FWD through "high straight-through new business processing rates" with customers receiving an underwriting decision straightaway.
Abhishek Bhatia, chief executive of FWD Singapore, described the partnership with UnderwriteMe as another example of how the company uses technology to simplify the buying process.
Bhatia (pictured) added: "What customers need and look for when searching for suitable insurance solutions is a fuss-free experience that is not bogged down by complicated processes. With UnderwriteMe, we can offer that and continue to change the way people feel about insurance."
There are plans to use UnderwriteMe at other FWD operations in Asia over the next 12 months.
Rakesh Kaul, director of business development for UnderwriteMe, commented, "Both teams worked in an iterative and collaborative way, which resulted in the project being delivered within months. We are pleased to have worked with FWD to provide a quick to market solution to improve the quality of service and experience for their customers."
FWD follows in the footsteps of Prudential Singapore to use UnderwriteMe; for more see here.