Thailand's SCB agrees life sale to FWD for US$3bn
July 1 2019 by InsuranceAsia News Staff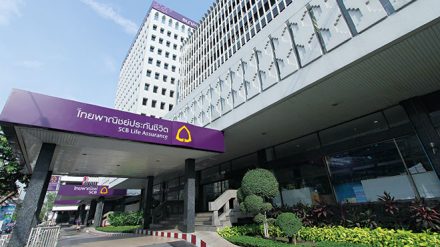 Hong Kong-headquartered the FWD Group has agreed a deal to buy the life insurance operations of Thailand's Siam Commercial Bank (SCB) for Bt92.7 billion (US$3.03 billion).
The transaction, which is expected to be completed in the "latter part of 2019" comes hot on the heels of FWD's acquisition of rival MetLife Hong Kong on June 28 for an undisclosed sum.
Talks between FWD and Siam Commercial took three months of exclusive negotiations and SCB has today confirmed the outcome to the Thailand Stock Exchange.
The deal is one of the largest ever acquisitions of an insurer in South East Asia.
Under the deal SCB will distribute FWD's life insurance products to the bank's customers for 15 years for additional payments.
SCB, Thailand's biggest listed lender by assets, had originally explored a sale of its life insurance business in 2017.
FWD already has more than 900,000 customers in Thailand where it also has a distribution agreement with TMB Bank.
The deal, when completed, will take FWD into the top five life insurers in the country. Thailand has a competitive life market with AIA and Muang Thai Life among the leading players.