FWD ramps up scale in Indonesia with BRI Life stake
June 22 2020 by Andrew Tjaardstra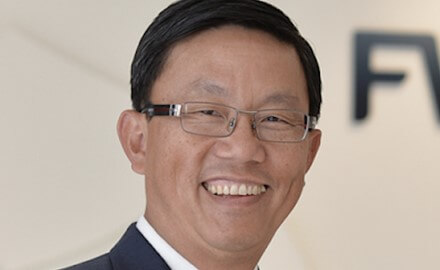 Hong Kong-headquartered FWD Group has entered into a conditional share agreement to invest in a significant undisclosed minority stake in BRI Life, the life insurance arm of Bank Rakyat Indonesia.
As a result BRI Life will enter into a 15-year life insurance distribution agreement with BRI.
BRI is Indonesia's largest bank with more than 120 million customers. FWD said it will work closely with BRI as part of a strategic partnership and contribute to the management and transformation of BRI Life into a leading life player in Indonesia.
FWD's agreement to invest in BRI Life follows its recent acquisition of Commonwealth Life from Commonwealth Bank of Australia for US$300 million and signing of a 15- year distribution partnership with Indonesia's Bank Commonwealth.
Huynh Thanh Phong, FWD group chief executive, explained the rationale for the deal, "Indonesia is a country that offers great economic potential and one of our key markets in the region where we intend to increase our investment over the long term."
Phong (pictured) added: "This investment will add significant size and scale to our presence in Indonesia, reflecting the substantial opportunity FWD sees to change the way people feel about insurance in a highly underpenetrated, rapidly growing market."
FWD has significantly grown its South-East Asia reach in recent years, becoming a partner-of-choice for the leading banks in Indonesia, Thailand and Vietnam, with 12 bancassurance partnerships across these three markets.
The insurer first entered the Indonesian market through FWD Life Indonesia, its joint-venture that was launched in 2015. FWD has since been offering both conventional and shariah products, through a multichannel distribution platform, leveraging its existing bancassurance partnerships in the country.
The transaction is subject to regulatory approvals.