Future-proofing Asian insurance
May 31 2019 by Nick Ferguson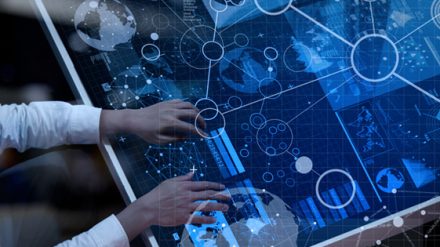 Asia's insurtech market is developing at a rapid clip, with significant new deals and partnerships launching right across the region during the past year. There is even a podcast dedicated to the subject these days.
Worldwide, it was the biggest first quarter ever for insurtech funding and the third quarter in a row of more than US$1 billion, according to Willis Towers Watson, with some significant investments in Asia. China-based Shuidihuzhu received a US$74 million Series B investment, while Acko General Insurance completed a Series C funding round of US$65 million.
As of the third quarter of 2018, Asian insurers spent US$35.2 billion on technological advancements, according to a report by Capco Digital, and regulators are increasingly rolling back barriers to entry and encouraging innovation.
This year Hong Kong issued the city's first virtual insurance licence to Bowtie, while last year Malaysia became the latest market to establish a regulatory insurance sandbox, Thailand launched the Insurtech Centre of Thailand and the Philippines announced a plan to increase digitisation of the insurance industry.
Across the insurance value chain, technology is being deployed to develop new solutions from product design through to services.
"Insurance is a data-driven business," says Capco. "The industry will require even more sophisticated automation and technical expertise to achieve efficiency. Amassing data and subsequently tailoring offerings to the needs of individual and commercial customer segments are especially crucial."
French reinsurer Scor is going down this path through a partnership announced in February with Garmin Health, which makes wearable devices, to improve its underwriting insights in Asia Pacific. The goal is to use the data it receives to develop its biological age model (BAM). It is launching projects with JD China and Malaysia's Hong Leong Assurance.
"We will be continuing this momentum in the coming months by bringing more BAM and Garmin products into several markets across the region," said Vincent Lepez, Asia-Pacific deputy chief executive at SCOR Global Life.
Also in February, Thailand's Sunday Insurance received US$10 million from Vertex Ventures SE Asia to fund its personalised, data-driven insurance model. The company is a fully integrated sales and services insurtech that uses artificial intelligence and digital platforms to offer personalised insurance products and services, including a weekend car policy to which it owes its name.
As well as allowing for more tailored product design in Asia, technology is also delivering improved services. For example, Zhangshang Tangyi, a mobile diabetes management app that allows patients to record their own health data and to receive medical advice, has received US$100 million from Ping An Insurance this year.
Insurers in the region are also investing in tech products and platforms to boost their distribution. In Singapore, Axa has recently partnered with Caroussell, a South-East Asian online marketplace, to offer second-hand car and motorcycle insurance coverage through the Carousell app. Users receive instant quotes for a range of plans that they can buy through the app.
Allianz signed a joint venture with FPT, a leading Vietnamese technology group, on the sidelines of the World Economic Forum at Davos that will see it set up a new general insurer in the country.
Despite the region's generally youthful demographics, good internet infrastructure and a broad willingness to embrace technology, Asia has consistently lagged in the development of insurtech solutions, but it is starting to catch up as regulators get out of the way and allow innovation to happen.