Trial starts for couple accused of defrauding Dual Australia
June 13 2019 by InsuranceAsia News Staff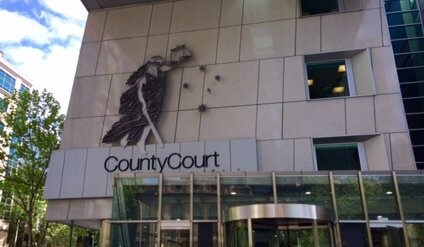 A trial has started in Australia against a Melbourne couple that allegedly set up a law firm as a front to defraud Dual Australia of more than A$17 million (US$11.8 million).
Josie and Alvaro Gonzalez are standing trial in Victoria's County Court (pictured) charged with 14 counts each of obtaining financial advantage by deception, between March 2011 and April 2013.
They are alleged to have submitted 400 fraudulent invoices.
Prosecutor Andrew Grant on June 12 (yesterday) told the jury the couple set up Jaag Lawyers in 2011 as a way to defraud Dual Australia, after the MGA hired Josie Gonzalez to manage its insurance claims.
Grant said: "One of the reasons it [Jaag] was set up, if not the sole reason, was to be involved in this alleged fraud,"
The barrister said the couple wrote up invoices for legal services which are alleged to have been provided to Dual; the invoices were then sent to Gonzalez to approve under the names of legitimate clients.
"At no time was Jaag Lawyers employed directly or indirectly to provide work for Dual," Grant said. "The invoices were false invoices."
It is alleged by the prosecution that some funds were used by Alvaro Gonzalez to buy a A$4.4 million house in the Melbourne suburb of Kew, and there was no mortgage on the property.
Grant said Dual had paid Jaag more than A$17.4 million when the alleged fraud was uncovered, after Josie Gonzalez went on maternity leave in May 2013.
The trial continues today; Josie and Alvaro Gonzalez have pleaded not guilty to all charges.
MORE FROM: Legal/Regulatory