Franks to leave Tokio Marine Kiln CEO role
September 16 2019 by Andrew Tjaardstra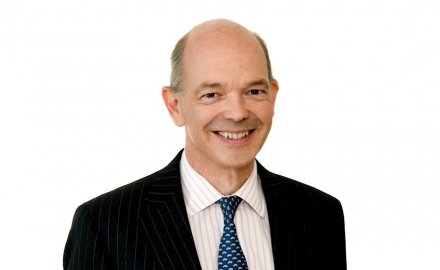 After eleven years as Tokio Marine Kiln (TMK) group chief executive Charles Franks, is assuming new responsibilities within the group; he will be succeeded by Brad Irick from January 1 2020, subject to regulatory approval.
Franks (pictured) will remain a member of the Tokio Marine Kiln board.
Under Franks' leadership, the company has grown from £750 million (US$938 million) to £2 billion (US$2.5 billion) in gross written premium and has evolved its portfolio of specialist risks to become one of the largest managing agents at Lloyd's.
Irick has held the role of deputy chief executive of Tokio Marine Kiln since August 2018. He also had direct responsibility over TMK's operational areas, actuarial, internal audit and governance and legal functions; previously Irick served as chief financial officer at Tokio Marine HCC (TMHCC).
To replace Irick, Nick Hutton-Penman is set to join as deputy chief executive from October 1 subject to regulatory approval. Hutton-Penman joins TMK from TMHCC International in London where he was chief operating officer of the HCC International Group and chief executive of HCC Underwriting Agency.
Meanwhile Paul Culham, TMK's chief underwriting officer, is stepping down after 32 years and will leave at the end of September; his successor will be announced in due course.
Franks commented: "After more than a decade leading TMK, this is the right moment for me to hand over the reins. Successful leadership requires deep expertise as well as fresh thinking, and in [Irick] and [Hutton-Penman], TMK has found a formidable combination."