Former IAG exec Ben Bessell to join Austbrokers
April 23 2020 by Yvonne Lau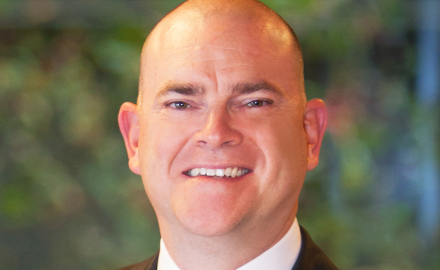 Long-serving former IAG executive Ben Bessell has been appointed by AUB Group (AUB) as Austbrokers chief broking officer, effective from July 13.
In his new role with Austbrokers, Bessell will manage AUB Group networks as it implements strategic changes in business restructuring and network management. The group is currently in a growth stage and developing a new specialty unit.
Bessell (pictured) was previously IAG's group executive. He was with the company for 26 years and held several senior executive roles within the company's IAG and CGU businesses, including serving as chief executive of the Australian business division and executive general manager of business distribution. At IAG, he most recently led a 12-month program supporting the firm's commercial insurance sector.
Bessell formally left the insurer earlier this year at the end of March.
Mike Emmett, chief executive and managing director of AUB commented: "[Bessell] brings a wealth of experience to AUB and is highly regarded. He will be a critical addition to the leadership team helping realise our next phase of growth."
AUB Group, Australia's largest equity-based insurance broker network, has an A$3.2 billion (US$2 billion) portfolio across a network of 93 businesses. Their fiscal year 2019 results ended June 30 2019 showed a 4% increase of net profit after tax to A$48.4 million (US$30.7 million).
AUB's growth initiatives however, have been hampered by market uncertainties brought on by Covid-19. The group has also withdrawn its earnings guidance for the year.
At the end of March this year, the group announced that a pause in the planned acquisition of MGA Whittles which was announced to the market on February 17. Should the A$140 million (US$94.2 million) transaction have been completed, it would have added an additional 50.1% of Whittles that the group didn't already own.
The deal was supposed to "place MGA at the heart of Austbrokers and enable the next phase of [AUB's] growth," said Emmett at the time. The two parties remain committed to their partnership and mentioned they intend to revisit the proposal when possible.
Meanwhile, Bessell's former employer IAG is currently on the hunt for a new chief executive as Peter Harmer is due to step down at the end of 2020.