Former chair of China's regulator handed 11-year jail sentence
June 17 2020 by InsuranceAsia News Staff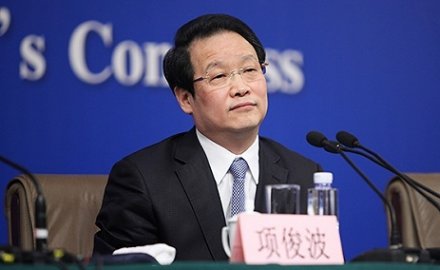 Xiang Junbo, the former chairman of the China Insurance Regulatory Commission (CIRC), has been sentenced to 11 years in jail.
The decision, taken by the Changzhou intermediate court in Jiangsu province, came after he was was found guilty on a charge of accepting bribes in his capacity as a government official.
Xiang (pictured), 63, has been fined Rmb1.5 million (US$210,000) and had his assets confiscated.
He was sacked from his job at the CIRC and placed under investigation in April 2017 after it was discovered that he had accepted Rmb18.62 million (US$2.63 million) in bribes between 2005 and 2017.
Over that period, Xiang served as deputy governor of the People's Bank of China and headed the Agricultural Bank of China.
Xiang had pushed for policy reforms that gave insurers the green light to invest funds for more returns. These included lifting the cap on equity investments to 40% of an insurer's assets, unlike most countries where insurers typically allocate around 80% to long-term investments like bonds and 10% to equities.
Several insurers, including Anbang, went on large global buying sprees during the period which left a wave of debt in their path. Anbang has since been taken under government ownership and renamed as Dajia Insurance Group.
The CIRC was subsequently merged with the banking regulator to form a super regulator the China Banking & Insurance Regulatory Commission (CBIRC).
MORE FROM: Legal/Regulatory