Former AGCS exec joins RKH Specialty as Asia Pacific CEO
April 9 2020 by Yvonne Lau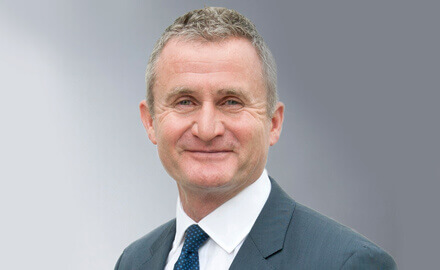 Former AGCS executive Paul O'Neill is set to join marine broker RKH Specialty (RKH) in Singapore as Asia Pacific chief executive.
O'Neill (pictured) will replace Stuart Beatty, who had served as chief executive for RKH since April 2018. It's understood that Beatty will move into a reinsurance broking leadership and management role for Asia.
O'Neill was previously based in London with AGCS, where he was chief underwriting officer and a board member from 2016 to 2019; he left the company last September. AGCS only recently appointed his successor – Henning Haagen who began as AGCS' chief underwriting officer on March 1. During his 17-year tenure at AGCS, O'Neill also served as global head of energy and marine.
In recent years, RKH has emphasised an Asia pivot. In 2018, Beatty was appointed to the role of Asia Pacific chief executive — which was a newly-created role focused on building capabilities in the region.
In Q4 of 2019, RKH also announced several news hires – including Julian Franzman as Asia Pacific head of marine and cargo; Tia Poole as Hong Kong divisional director; and Lee Vanderson as regional technical adviser.
At the time, Dan Whiteside, head of marine at RKH Specialty, commented: "London is a natural, but by no means the only, home for international marine business. It is key that our teams have a local presence and ability to work together as a single unit to develop solutions for clients that encompass the best placement strategies from markets in London, Europe, the US, Middle East and Asia."
Richard Walker, chairman at RKH Specialty Hong Kong, added: "90% of the world's trade is facilitated by maritime shipping and Asia is at its heart. For RKH, strengthening our resources in marine and cargo in Asia, reflect the growth of our client base here, as well as its fast-evolving insurance markets."
It was announced last autumn that RKH and Howden, both under Hyperion Insurance Group, would fall under one management from October 1 2019.