Fixing Indonesia's takaful sector
January 11 2019 by Nick Ferguson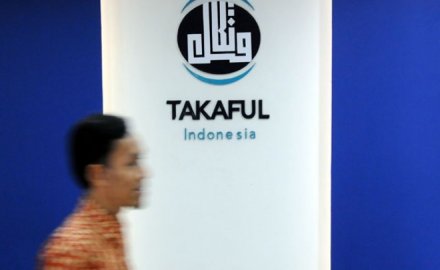 Indonesia's Islamic insurance market has lived in the shadow of Malaysia's more mature takaful industry for a long time, but significant changes are coming and it is not clear that the country's insurers are prepared.
The 50 insurance companies operating sharia windows in Indonesia are required to spin off or divest those businesses by 2024 as part of an effort to modernise the sector, improve the quality of products being offered and encourage growth.
That is much needed. Sharia contributions as a share of the overall insurance market in Indonesia have been slowly shrinking during the past five years, according to statistics from the regulator. From 2013 to 2017, the sharia market has shrunk to just 3.26% of the overall industry, down from 4.61%. Full-year figures are not yet available for 2018 but the data through to November suggests the trend will continue.
Many of the country's sharia windows will not make sense as standalone businesses supported by their own capital, support staff and infrastructure, but with five years until the deadline most companies have not yet started to consider the decision, according to the Financial Services Authority.
"It is timely for companies in Indonesia to consider the impact of spinning off their sharia business in 2019," according to a Milliman alert this week authored by Brian Colgan and Farzana Ismail.
Indeed, the time for action is fast approaching. By October 2020 at the latest, insurers need to submit a comprehensive business plan to the regulator that details how the sharia window will be spun off or divested — and which must be approved by the company's shareholders and board of directors.
This is no small task. Such studies will need to consider business and strategic plans, capital, legal aspects, licensing, IT and human resources. Meanwhile, the regulator has warned that it will consider revoking the sharia licences of companies that fail to meet the deadline.
To help prepare the industry for this, the regulator has been providing recommendations, workshops and consultations on the technical requirements that will support the spin off.
"When all the studies are done, there are just two conclusions: either the company is eligible to spin off or not," Ahmad Syaroni, chairman of the Indonesian Syariah Insurance Association, told Bisnis in November.
Some companies have already spun off their sharia windows, including Jasindo Syariah and Asuransi Jiwa Bersama, but there are still uncertainties regarding the process, including how the standalone businesses will be treated in terms of the 80% foreign ownership limit for new insurance companies.
"If the conventional company has exceeded this 80% limit through 'grandfathering', then there needs to be clarification on the implication for any new standalone sharia company," say Colgan and Ismail. "Companies spinning off their sharia business may need to find a local partner to comply with this regulation, which may be challenging given the likelihood that there may be a limited number of local partners, especially those that may have access to distribution."
Other challenges will include the lack of insurance professionals needed to support a standalone business, particularly human resources and actuarial staff. Malaysia's takaful sector responded to this challenge by sharing key services across the conventional and Islamic businesses. That may be a solution in Indonesia, depending on the regulator's attitude to such arrangements.
It remains to be seen whether spinning off the sharia windows will succeed in revitalising the sector. If Malaysia is a guide to what is possible, the sector has significant room to grow. The takaful sector in its closest neighbour contributes roughly 20% of the overall insurance industry, compared to less than 5% in Indonesia.
However, this has been achieved through years of promotion of the Islamic financial services industry in Malaysia, which has created a bigger Islamic banking sector to help distribute products and a bigger supply of sharia assets that takaful operators can use to manage their liabilities.
Simply spinning off the sharia windows is no substitute for Malaysia's zealous efforts to build an Islamic financial services sector, but it will at least force companies to consider whether it makes sense to be in the business at all.