Fitch neutral on QBE's US$400m capital notes request
June 17 2020 by InsuranceAsia News Staff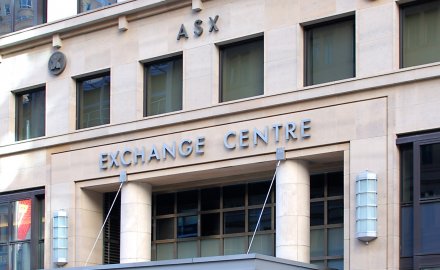 This week QBE issued a consent solicitation to holders of its US$400 million perpetual fixed rate capital notes issued in November 2017 to change them to the recently submitted terms for a similar raising.
Fitch Ratings has said the proposed change to QBE's outstanding US$400 million Additional Tier 1 (AT1) notes would not affect the rating of the notes.
The rationale is that it doesn't change Fitch's view with respect to the subordination, recovery or non-performance risk of the instrument.
The notes are rated 'BBB-', three notches below QBE's Issuer Default Rating, with two notches for subordination or recovery and one for non-performance risk.
In a regulatory filing on June 15, the insurer announced: "QBE is seeking the approval of holders to amend the terms of the capital notes to provide that, if the Australian Prudential Regulation Authority determines QBE would become non-viable, the capital notes would be written-off rather than converted into ordinary shares."
The consent solicitation spans related implementing amendments.
According to QBE, the proposed change to the terms would align the loss absorption mechanism and the accounting equity treatment of the capital notes with the US$500 million perpetual fixed rate resetting capital notes issued by the insurance group on May 12 (earlier this year).
"This means that the capital notes would be reclassified out of borrowings and into equity," it explained.
The current terms state that if the Australian Prudential Regulation Authority (APRA) determines QBE has become non-viable, the notes will be converted into ordinary shares, or written off if for any reason the required conversion has not occurred within a certain period of time.
The proposed change will align the loss-absorption features of the November 2017 AT1 notes with QBE's AT1 notes issued in May 2020, and also allow the instrument to be treated as equity on the balance sheet, according to the company.
Fitch said it assesses the risk of non-performance as 'moderate' and said it would therefore "notch down another level from the IDR to reflect this fully flexible interest cancellation feature". This assessment implies one extra notch compared with its treatment of QBE's Tier 2 instruments to reflect the higher non-performance risk.
In a statement Fitch said: "We consider management's discretion to cancel interest as the key feature driving the level of notching for non-performance risk as this would probably be triggered before any mandatory conversion or write-off. The change to write-off only would not affect the notching as the key feature driving the notching is unchanged."
MORE FROM: Capital Markets