Fitch: Chinese competition to weaken P&C pricing
March 20 2019 by InsuranceAsia News Staff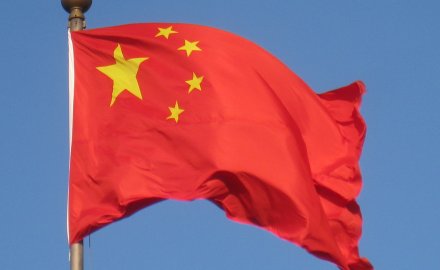 Ratings agency Fitch says there is a solid, if unspectacular, near-term premium growth outlook for both life and property-and-casualty sectors in China.
The advantages of scale will allow major non-life insurers to maintain profitable underwriting results, while their margins are constrained by weak pricing conditions due to market competition and the entry of new players with aggressive strategies.
Headwinds include the continuing motor-pricing reform that is likely to impair their ability to boost profitability. The combined ratio will remain high for insurers with a smaller operating scale and no niche in sourcing stable and quality business.
The motor market, which comprises 70% of the premiums in the P&C market, has been slowing down over the past 18 months or so.
Speaking this week at a press conference in Hong Kong, Terrence Wong, a director for insurance ratings at Fitch Ratings, said: "The China Banking and Insurance Regulatory Commission (CBIRC) has since August 2018 requested motor insurers to discipline their policy-acquisition expenses and to control expense structures within limits assigned by the regulator. This action is likely to temporarily suppress the increase in motor insurance policies acquisition expenses."
New business growth will also challenge P&C insurers' ability to improve their solvency stability.
In life and health insurance, regulatory initiatives, including for long-term health and retirement insurance, continue to promote insurance demand. However, the effect of productive growth varies between top-tier and mid-to-small sized insurers, because the former have large and well-established agency forces.
Stella Ng, another director for insurance ratings at Fitch, commented: "The trend of shifting product focus to long-term regular premium and protection policies is credit-positive. While the industry recorded a 1.9% original premium growth in 2018 amid an evident product transformation in the second half of the year, we expect a moderate premium growth in 2019. Long-term profitability and sustainability are key growth drivers for Chinese life insurers."
An increased focus on long-term protection products will improve the value of new business and ultimately profitability over the long term.
Fitch expects the trend of rising renewal premiums in listed Chinese life insurers' in-force book to continue, which provides stable future cash flows and liquidity positions.
Chinese life insurers' holdings of risky assets, including alternative investments or non-standard asset will, remain high. However, such exposure is unlikely to rise as rapidly as much as has been seen in the past few years.