Exiting India's life market
June 6 2019 by Nick Ferguson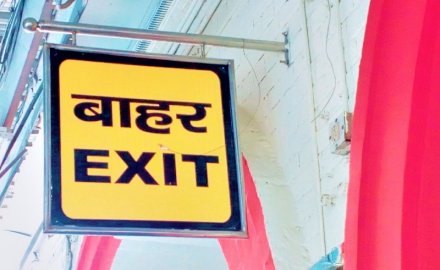 A significant number of stakeholders in India's 23 private life insurance companies are looking to quit the industry, but finding willing buyers might not be easy.
As many as 15 promoters in 11 companies may be interested in some form of divestment, according to Milliman. There are a variety of reasons for investors wanting to exit, but many of them boil down to frustration with returns and reforms.
This frustration could represent an opportunity for investors who are willing to take a more patient view on the growth of the industry.
"If one takes a long-term view about India and the life insurance sector, it is difficult to justify being pessimistic about the prospects," says Sanket Kawatkar, principal and consulting actuary at Milliman. "Many of the successful life insurance companies around the world have become successful over an entire generation, and not just over two decades."
Of course, some promoters doubtless feel that two decades is more than long enough to start seeing meaningful returns. The market was de-regulated in 2000, when private-sector life insurers were allowed to compete with the dominant Life Insurance Corporation of India (LIC). Since then, premiums have grown at an average of more than 10% a year, but many companies are still struggling to achieve consistent profitability.
Prospects were bright during the first decade of operations, when life insurers saw rapid growth from the sale of unit-linked products. Between 2005 and 2010, premiums grew at more than 20% a year and penetration peaked at 4.5%. However, the regulator capped charges on these products in 2010 and the industry has struggled to recover. Penetration has dropped to less than 3%, premium growth has been halved and profits have been harder to come by.
The industry is in need of new players that can make significant changes to respond to the current environment — cutting costs, introducing new products, improving distribution, reducing lapse rates and so on.
It is also important for life insurers to take a more holistic approach to the business and think beyond metrics such as "new business volumes, market share and market rankings", says Kawatkar.
Foreign investors are a potential source of fresh ideas and approaches, and Indian lawmakers recognised this in 2015 by passing a bill that allowed them to increase their stake to 49% from the previous 26%. However, the new law also introduced a new requirement for "Indian management control", which left some foreign investors with less control than they had at the lower threshold.
"Although most foreign promoters are keen to remain in the market, this point may persuade some to exit, should they not feel comfortable with how the business is being managed," wrote Kawatkar in a recent report on consolidation in the sector.
But with many Indian investors — and potential investors — keen to deploy their capital in more promising sectors, there are limited options for all the promoters looking to exit.
One route that is gaining popularity is to sell to private equity. In one of the first deals, State Bank of India sold a stake in its life unit to KKR and Temasek, while BNP sold a 9% stake in the same company to Carlyle in March. Jammu and Kashmir Bank sold a stake in PNB MetLife to Oman India Joint Investment Fund, also in March, and Legal and General sold its entire 26% stake in IndiaFirst Life last November.
Even so, private equity investors will eventually face the same issue as the current round of promoters — how to exit profitably?
Many promoters have considered initial public offerings, mostly because of the high valuations that have been achieved for the few companies that have gone down that route so far, but there are challenges.
"I am sceptical on the merits of IPO as an exit strategy with a high valuation expectation," says Kawatkar. "However, if one moderates the valuation expectation, IPO may indeed provide an exit route to many promoters."
However, most companies will need to do a lot of preparatory work before they are ready to list on the public market — and private equity buyers with a three- to five-year time horizon may have the patience for that, but it remains to be seen if they will be able to persuade promoters to lower their valuation expectations.
In the meantime, the lawmakers and the regulator could do more to help close India's protection gap, such as fiscal incentives, compulsory insurance requirements, enhancement to social security schemes, flexibility in distributor compensation and similar measures.
Despite the disappointment of many investors in India's life insurance industry, it still represents a good opportunity that buyers would be foolish to ignore, says Kawatkar.
"Given the under-penetration in the market, the strong macroeconomic outlook and the demographic dividend India enjoys, if you question the potential for life insurance business in India, you are really questioning the larger India growth story."