Doran leads Asia underwriting for Pacific Life Re
May 14 2020 by Yvonne Lau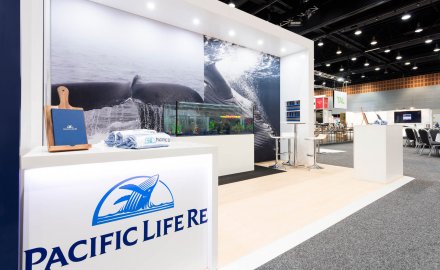 Former Aviva executive Andrew Doran has been appointed Pacific Life Re's head of underwriting and claims for Asia.
Doran will remain based in Singapore and report to Andrew Gill, Pacific Life Re's managing director of Asia and Australia. With over two decades of market experience, Doran will lead the company's regional underwriting and claims teams while servicing clients in the region.
His most recent role was underwriting strategy manager with Aviva in Singapore; in this capacity, Doran was responsible for their "underwriting strategy and spearheading its foray into the innovation space," according to a statement. Doran also spent four years as life claims manager with Aviva UK from 2009 to 2012.
Gill commented on the appointment: "[Doran] is an experienced life insurance practitioner and I am thrilled to welcome him to the Pacific Life Re team. Whilst the current Covid-19 situation is challenging, we remain focused in growing Pacific Life Re's presence across Asia. [Doran's] appointment, in addition to other recent senior regional appointments, underlines our commitment to the Asia markets."
Last month, Pacific Life Re announced Phil Hay would be taking over as the head of Korea. Hay is set to based in Seoul and joined the company from Westpac Life Insurance in Australia, where he was chief executive.
Also in South Korea the reinsurer appointed Ed Yuen as director of risk and business for Korea and Lim Jun Hong as director of business proposition and pricing; they both moved from elsewhere in the business.
In mid-2019, Vasan Errakiah was promoted to head of South-East Asia; and Chan Keng Hong tapped to head up Greater China.