Etiqa granted Cambodia licences
May 26 2020 by Andrew Tjaardstra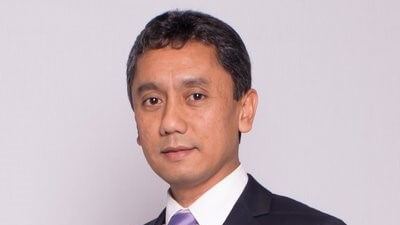 Cambodia's Ministry of Economy and Finance has granted Etiqa's subsidiaries permission to start operating.
After originally applying in November 2018, Etiqa General Insurance (Cambodia) and Etiqa Life Insurance (Cambodia) have both been granted licences and join several other high profile foreign players in the country.
The businesses are led by chief executives Nazri Wong Abdullah and Clarence Lit respectively, and the firms will provide policies via  21 Maybank branches located across Cambodia.
Etiqa Insurance & Takaful group chief executive Kamaludin Ahmad said: "Etiqa's aspiration of expanding into Cambodia, which we have nurtured over the past few years, has now been realised."
Ahmad (pictured) added: "As a leading Asean insurer across countries such as Singapore, Indonesia and the Philippines, we have been looking forward to bringing Etiqa's brand promise of 'fast and easy' experiences to the people of Cambodia."
He continued: "Whether it's making a purchase, submitting claims, receiving payouts or getting assistance, it will be 'fast and easy', while providing customers only the best advice."
Etiqa joins several other leading foreign players after Cambodia finally opened up its market in the last 18 months.
Other foreign players in the country include Japanese giant Dai-ichi Life which became officially up and running in April last year.
Allen Thai, chief executive of Dai-ichi Life Insurance in Cambodia, said in an opening ceremony that the company has injected over US$37 million into its office in Phnom Penh.
In 2018, Cambodia's insurance market saw a 30% growth in premiums, according to the Insurance Association of Cambodia, who said the growth was mostly driven by life sales.