Engagement levels high despite Covid-19 anxiety: Swiss Re
April 29 2020 by Andrew Tjaardstra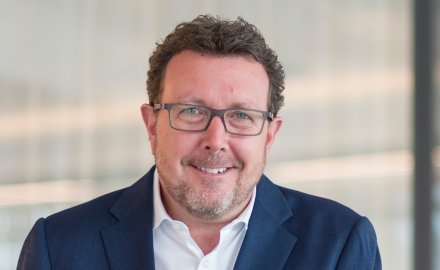 Although it all seems doom and gloom out there, there are some positive signs that consumers are keeping a firm grip on their insurance requirements.
In a relief to insurers, agents and brokers according to a Swiss Re survey customers appear relatively resilient.
27% of respondees from a Swiss Re Covid-19 survey in Australia, China, Hong Kong and Singapore are overwhelmed and anxious about their financial futures – this has led to many being proactive about their coverage – while around 40% said they were "stretched but coping."
Around three-quarters of 1,000 Chinese respondents have engaged their primary insurer or researched additional coverage since the Covid-19 outbreak.
Interest in life and health insurance products has increased since the Covid-19 outbreak with consumer prioritising keeping cover if a financial sacrifice is needed.
"From the survey, we can see that there is a priority to keep insurance policies in times of extreme stress like Covid-19," commented Russell Higginbotham, chief executive of Swiss Re Asia.
Higginbotham (pictured) added: "We have also learnt that consumers value service and access most highly. Chinese insurance companies seem to stand out as an example for the rest to follow, especially in how they engage their customers."
Access to virtual healthcare services and priority access to healthcare providers is more important than cash payouts.
Respondents preferred speed, simplicity and fulfilment over financial savings when it comes to insurance policies. The ability of an insurer to process policies and claims online is a top priority.
At least 75% of respondents in China said they have recently engaged their insurer or researched riders or new policies. From that number, more than half (around 55%) noticed new or additional benefits they were not aware of before.
That is in contrast to Australia, where only 14% researched or engaged their insurer. It should be noted that China has had a longer experience with life under Covid-19. In China, 85% either agreed or strongly agreed to the expectation that insurance companies would pay out valid claims. In contrast, the figure was 54% for Australia, while Hong Kong and Singapore stood at 56% and 59% respectively.
Alison Massey, group marketing director at Hong Kong-headquartered Now Health International, told InsuranceAsia News (IAN): "Anecdotally we understand that many consumers are prioritising their health during these challenging times, including ensuring they have adequate insurance should the worst happen. However, we also know that many families are facing financial constraints, and want reassurance they won't be facing vast medical bills if they do contract Covid-19."
Massey continued: "In response we've made clear to our members that if they are diagnosed with Covid-19 they will be covered for treatment as per the terms of their plan, and we're prioritising all claims from any infected members. We're also temporarily offering our more affordable plans at a discounted price to help new customers access the vital health protection they need during this difficult time."
Swiss Re commissioned a poll of 2,500 residents in Australia, China, Hong Kong and Singapore conducted by market research firm Ipsos in the second week of April.
Gordon Watson, chief executive of Axa Asia, commented to IAN: "The impact and uncertainty around Covid-19 makes it natural for customers to want to ensure adequate coverage is in place. In many cases our existing health policies already cover Covid-19 related claims, but Axa has also introduced free dedicated Covid-19 cover in markets like mainland China where demand has been particularly high."
He added: "Increased anxiety and social distancing measures have also driven a surge in demand for telehealth services across Asia, helping customers access necessary information, medical advice and even mental health support."