Embracing the blockchain
October 6 2017 by Nick Ferguson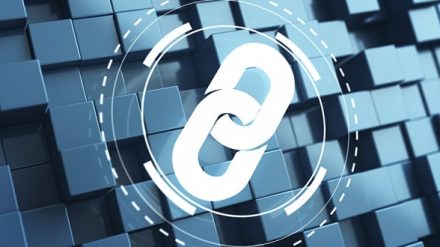 Development of blockchain technology in the insurance industry continues to make strides. The promise of blockchain's distributed ledger and frictionless transfer of information offers real potential and the industry is already close to deploying real-world solutions.
This week, the Blockchain Insurance Industry Initiative, known as B3i, added 23 new entrants to its market testing programme after the successful launch of a working prototype at the Monte Carlo RVS conference in September — and just one year after it started work. The group now includes companies from every corner of the world: Africa, Asia, Australia, Europe, the Americas, the Middle East and the Caribbean.
The prototype is an application that puts property natural catastrophe excess-of-loss contracts on a shared ledger.
"All parties have the same terms, agree them in real-time, know who has signed what line, paid what premium and reimbursed which claim," said Paul Meeusen, head of distributed ledger technology at Swiss Re, at the Monte Carlo launch. "No more contract uncertainty, no more claims or cash settlement latency. That is what happens when you mutualise database infrastructure across independent entities."
Meeusen compared these smart contracts to the development of containerisation in the shipping industry.
"If we cannot even track our risks properly, how then how can we trade them?" he asked. "If we get our contract data right when we place and incept the risk, then we avoid a lot of unnecessary frictional costs later. As Google organises our data, we will master our risk data. Like the container, if we structure and package it right, trading becomes easier."
B3i's Sylvain De Crom predicts that brokers, insurers and reinsurers using the app could achieve a productivity gain of up to 30% thanks to lower administration costs, giving them the ability to offer more attractive rates and fees in the future.
The new entrants hoping to benefit from this are: AIA, AIG, Aon, Chubb, Covea, Everest Re, Gen Re, Guy Carpenter and Marsh, JLT Re, Leadway Assurance, LocalTapiola, Mapfre Re, Navigators, PartnerRe, QBE Re, Saham Assurance, Sava Re, Takaful Emarat, TigerRisk, Trust Re, UnipolSai and Willis Re.
The next step is a beta-testing programme starting this month. The participants will be granted access to a sandbox environment to simulate the creation and settlement of contracts, and a review is underway to consider creating a more permanent operation within a legal entity in 2018.
The original 15 members of B3i are Achmea, Aegon, Ageas, Allianz, Generali, Hannover Re, Liberty Mutual, Munich Re, RGA, SCOR, Sompo Japan Nipponkoa Insurance, Swiss Re, Tokio Marine Holdings, XL Catlin and Zurich.
B3i isn't the only game in town. Guardtime, EY and Moller-Maersk have developed a marine insurance blockchain platform that they plan to launch early next year. Similar to the B3i app, it connects clients, brokers, insurers and third parties to distributed common ledgers that capture data about identities, risk and exposures, and integrates this information with insurance contracts.
This is particularly useful in the marine sector, which operates across borders and involves multiple parties, long paper chains and duplication, high transaction volumes and significant levels of reconciliation. The blockchain can resolve these challenges and create complete transparency, compliance and accurate exposure management.
"This successful proof of concept is ground breaking," said Martin Henley, chief information officer, XL Catlin. "While the insurance industry has been looking at blockchain as a way to disrupt some of its processes and become more efficient, this will lead to 'real-life' innovations. We will learn from those and apply them to other insurance segments — and ultimately better delivery for our clients across the industry."
Here in Asia, China Construction Bank has also developed a blockchain-enabled bancassurance project in Hong Kong. Built on IBM's blockchain platform, the solution streamlines CCB's bancassurance process, allowing the insurer and its banking partners to access a shared ledger that provides an immutable record of transactions.
So far, all these innovations achieve a similar goal of improving efficiency for the sell-side of the industry. To be sure, buyers may benefit from this through lower premiums and quicker claims, but there are also applications of blockchain that could help to radically change the offering.
One potential use of blockchain technology is to lower the cost of money transfers. Japan's Mitsubishi UFJ introduced a smartphone app this week that lets customers exchange cash using its own MUFG Coin digital currency as the transfer medium. Costs are so low that even very small amounts of money can be transferred without the friction of traditional payments systems. And this has potential application in insurance, opening the door for hourly on-demand insurance contracts.
While there has been plenty of hype around blockchain for quite some time, it now seems as though real solutions are beginning to emerge.