Charles Monat exec replaces Gourlay at MSIG Singapore
April 1 2019 by Andrew Tjaardstra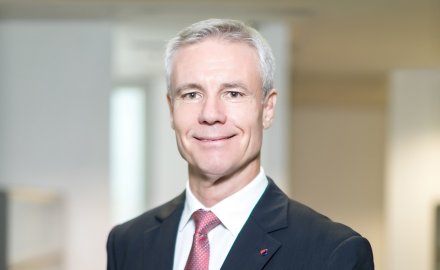 Craig Ellis has today started the role of chief executive MSIG Singapore, taking over from Michael Gourlay, who is leaving to pursue other opportunities.
Ellis (pictured) was most recently chief executive of international life broker Charles Monat Associates Singapore, which was previously owned by Willis Towers Watson and has a close strategic relationship with the firm; he has over 40 years financial services experience.
He was previously head of region and principal officer Old Mutual Singapore and before then regional general manager life and health, Asia at Allianz.
Alan Wilson, regional chief executive, MSIG Asia, commented: "We are pleased to have [Ellis] lead MSIG Singapore as CEO. He is an accomplished leader with extensive management and industry experience, and will be a great asset to MSIG Singapore as we continue to drive stronger growth and profitability in the region."
Gourlay had led MSIG Singapore for four years since April 2015 and has been with the group for over 40 years. During his tenure as chief executive, Gourlay played an instrumental role in driving digital transformation across the enterprise.
Prior to leading MSIG Singapore, he was with the Singapore-based regional office, MSIG Asia as executive vice president, overseeing regional business development and underwriting in eight markets in South East Asia and Hong Kong.
"On behalf of the board and the group, we would like to express our sincere gratitude to [Gourlay]. He has contributed immensely to the profitable growth of the region and his strong leadership has repositioned MSIG Singapore to be a forward looking and innovative organisation. We are proud of his dedication, commitment and contribution to the market which is well recognised in the industry," Wilson said.