Electric car risks to multiply as Asia sales ramp up
June 10 2020 by Andrew Tjaardstra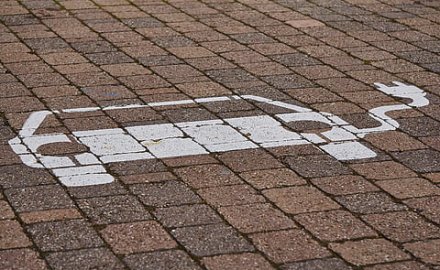 The International Energy Agency (IEA) believes that government policies on climate change and consumer demand could see the number of electric cars reach 100 million by start of 2030, compared with around seven million today.
Recent sales have been driven by growth in China – the world's largest market with around 45% of the total – followed by the EU, Japan, Canada, the US and India; albeit traditional cars still dominate in Asia.
According to the 2015 Paris Agreement, China's motor manufacturers must make at least 7% of their sales electric by 2025 and India has a target for 30% of cars on roads to be electric-powered by 2030, notes Allianz Global Corporate and Specialty's (AGCS) Electric Vehicles Revolution: Future Risk and Insurance Implications report.
Singapore is also planning to phase out internal combustion engine vehicles by 2040, paving the way for greater adoption of electric vehicles.
Amid Covid-19, the outlook for 2020 global electric car sales has become more difficult, given prolonged disruption to dealers, buyers and supply chains. The number of electric vehicles sold in China plummeted 54% in January, according to data from the China Association of Automobile Manufacturers – but it has been on the rebound.
Total vehicle sales – including traditional ones – in the first five months climbed 11.7% to 2.14 million – with May becoming the first month of increase since June 2019. Meanwhile, Tesla has become the top selling electric brand in China – especially good news for the US firm after sales fell in Hong Kong as the government pared back a tax break.
Costs of repair in Hong Kong
Insurance is still an expensive undertaking for owners of electric vehicles.
Ken Chung, general manager at Hong Kong-headquartered Pacific Prime-owned Kwiksure, gave his views to InsuranceAsia News (IAN) on why electric car insurance still costs so much, particularly in in the SAR.
He argues: "The [electric] carmaker is not going to sell the car part to unauthorised garages, hence only [a] few garages have the ability to get the repair job done – there is a high demand but fewer suppliers. The damaged part / body to the cars are required to be replaced instead of repaired. The labour costs are also becoming higher day by day."
There are also problems with owners adapting to the vehicles, while others have started using them as taxis – meaning they are being used far more than perhaps originally intended by manufacturers.
Chung explains: "When owners change from 'traditional' petrol cars to 'high tech' electric cars they need time to deal with the high performance and therefore the accident ratio is high. As there are no petrol costs, electric cars might be used for 'hire' [for example as an Uber]; this causes the car's condition to worsen as the car is used for 'commercial daily use' instead of the original purpose as private use."
Product liability risks
AGCS's report reveals that the increasing complexity of supply chains and use of new technology will have a significant impact on product liability insurance.
The transition will lead to a fundamental change in risk for manufacturers, suppliers and insurers alike.
"From supply chain networks to production processes to the product itself – the automotive industry will have to respond to many emerging risks to make the transition to electric vehicles happen," says Daphne Ricken, senior underwriter liability at AGCS.
New risks for motor manufacturers and insurers include potential defect and performance issues; more complex and costly repairs; fire and cyber threats; and even sustainable sourcing and disposal of critical components and raw materials.
Manufacturers will need to source sustainable supplies of critical components and raw materials as they ramp up production. For example, battery technology will drive a huge increase in demand for cobalt, and lithium, outstripping current supply – lithium supply has been predicted to triple by 2025.
AGCS argues effective recycling and reuse of materials is essential as environmental and social concerns place emphasis on the sustainable sourcing of minerals, as well as traceability and transparency of supply chains. High voltage batteries could also pose a pollution risk.
The combination of technology, short development cycles and 3D/4D printing in production could result in an increase in defects and quality issues, triggering product recalls for the motor market – which are already among the largest and most complex of any sector.
Electric cars are likely to have increased connectivity and reliance on data, sensors and software, including artificial intelligence, to manage vehicle systems and aid driving. Increased connectivity is likely to give rise to cyber vulnerabilities, including the threat of malicious attacks, system outages, bugs and glitches.
Low carbon transition
Brokers, insurers and reinsurers can play an important role at the forefront of the low carbon market.
A recent report from the Swiss Re Institute notes: "The transition to a low-carbon economy requires political, technological and behavioural change. Finding new ways to cope with the required changes calls for innovation and offers new opportunities for business across different sectors, and in all core areas of insurance, including in risk knowledge and risk transfer as well as investment."
It adds: "The insurance industry can play a pivotal role by providing specialist risk transfer knowledge and capacity to partners in other sectors of the economy."
Helping keep the costs of electric car insurance down will be one of the market's key roles.