Ed's Hong Kong blues
January 10 2020 by Nick Ferguson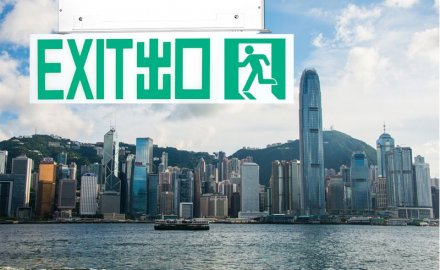 Ed Broking has closed its Hong Kong office and transferred its insurance book and entire staff to local broker Grandwood Insurance.
The decision comes less than a year after Ed's acquisition by BGC Partners, which has committed to doubling revenues and returning the Lloyd's broker to profitability by 2022.
While the Hong Kong office has closed, the move does not affect its Asian reinsurance book. The Hong Kong team, led by Karen Lieu, was focused on insurance and mostly worked with small and medium-sized enterprises.
In a statement to clients, Stephen Britten, Ed Broking's chief executive Asia-Pacific and MENA, and Grandwood's chairman Wilfred Leung, wrote: "We believe that this is a very positive development and Karen Lieu and her team are moving to Grandwood Insurance where they have the opportunity to broaden and deepen the products, services and solutions offered to their clients."
The move was a surprise to some in the market — in part because it has had a low profile in recent years. To those that knew the business, the closure was less of a surprise. The branch started life around 15 years ago under the old Cooper Gay name, with a strong marine focus, but failed to gain much of a market presence.
And rivals clearly weren't lining up to buy the business. Fellow Lloyd's broker RFIB set up shop in Hong Kong just a few months ago and might have seemed an obvious buyer, but the sale to a little-known local broker suggests that the portfolio wasn't particularly attractive. While the transaction details were undisclosed, market sources speculate that the book likely changed hands for a nominal fee.
"They haven't made any headway in Hong Kong and clearly couldn't see any prospect of doing so," said one Hong Kong market source. "It's not worthwhile being in Hong Kong simply for the sake of the Hong Kong market. If you're going to set up an operation here, it's got to be about China. So unless you've got a particular opportunity to win Chinese business, why are you here?"
That is a question RFIB will be asking. While Ed's departure has gone largely unnoticed by most of the Hong Kong market, RFIB executives in London will have taken note. Led by former Aon Benfield executive Stephen Warwick, the broker's Hong Kong unit won its local licence in September.
Digital transformation
For Ed's new owners, investing in Hong Kong is clearly not part of its grand plan at the moment. Instead, BGC almost certainly has plans to add digital broking capability at Ed in line with its broader strategy.
The group includes several traditional voice-broking businesses within the financial sector, such as interdealer broker GFI, and it has invested heavily in technology to modernise operations and incorporate electronic broking, which earns bigger margins than voice business.
Insurance is a relatively new class of business for BGC, but it clearly sees an opportunity to bring its digital knowhow to the sector. Indeed, the company said during its third-quarter earnings call that it expects its investment in Ed to turn "sharply profitable" after the next two years, delivering margins in excess of 15%. Until then, it expects the business to break even.
Greater China
While there is no indication that Ed's departure was motivated by the unrest that continues to dog Hong Kong, the declining business environment won't have helped. The local economy went into recession in the third quarter of 2019 as mainland visitor numbers have collapsed and foreign businesses have scaled back investment.
For a branch that didn't have a significant market presence and didn't have much connection to the rest of the business, the idea of further investment would have been a difficult sell in London against the backdrop of news footage of riot police firing tear gas into angry mobs.
Ed also has offices in Beijing and Shanghai, and it remains to be seen whether it will continue to support them as it continues to transform the business. But the departure from Hong Kong doesn't speak to Ed's overall prospects under BGC. The group has a good track record of buying businesses and turning them around, and its decision to focus investment makes sense.