Nat cat losses hit US$255bn in 2018
January 24 2019 by InsuranceAsia News Staff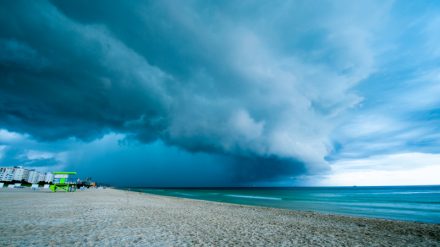 Natural catastrophe events generated economic losses of US$225 billion during 2018, of which private sector and government-sponsored insurance programmes covered US$90 billion of the total, according to Aon's 2018 Weather, Climate and Catastrophe Insight report.
Worldwide, there were 394 natural catastrophes. It was the third consecutive year of losses over US$200 billion and the 10th time since 2000. The figure means the protection gap was at 60% — its lowest level since 2005.
Andy Marcell, chief executive of Aon's Reinsurance Solutions, commented: "2018 was another active year for global natural disasters. While there was not a singular 'mega' catastrophe event, there were 42 billion-dollar events which aggregated to a slightly above-average year. The (re)insurance industry continues to withstand the payouts backed up with US$595 billion of capital but focus on managing the cost of changing climate and weather events by helping to close the protection gap."
Seven out of the 10 deadliest disasters of 2018 occurred in Asia and 79% of 10,000 fatalities globally happened in the region. There were 17 natural catastrophes in Asia costing over US$1 billion each.
The costliest individual flood event of the year occurred in Japan in July when 246 people lost their lives and total economic damage was listed at US$10 billion.
The deadliest events of the year were as a result of the earthquake that struck Indonesia on September 28, which led to 2,256 deaths and another earthquake which struck on August 5 resulting in 560 deaths. More than 200,000 homes and other structures were damaged or destroyed, while total economic losses neared US$2.3 billion.
Asia was also buffeted by a series of powerful typhoons most notably in Japan with Jebi and Trami, while Typhoon Mangkhut, striking China, Guam, Hong Kong and the Philippines causing US$6 billion in economic losses. Floods in northern China also prompted economic losses of over US$5.7 billion.
For commentary about how climate change is impacting Asia's storms see here.