Easy Fed could prove tricky
July 12 2019 by Nick Ferguson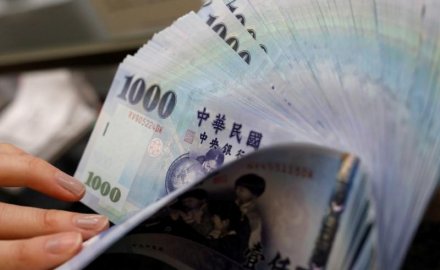 Some life insurance companies in Asia, and particularly Taiwan, will have been spooked this week when the US Federal Reserve chairman appeared to be endorsing the first interest rate cut in a decade.
In testimony to lawmakers on Wednesday, Jerome Powell gave his clearest indication yet that the Fed would cut rates at its next policy meeting in late July, citing the trade war between the US and China as one of the unresolved issues influencing the board's thinking.
"Based on incoming data and other developments, it appears that uncertainties around trade tensions and concerns about the strength of the global economy continue to weigh on the US outlook," Powell said.
A shift to easier monetary policy will please stock markets and US president Donald Trump, who has been a persistent critic of the Fed for not cutting rates. But insurance companies already desperate for higher yields from their investment portfolios will be apprehensive.
Life insurers in Taiwan are likely to come under increasing strain if the Fed's dovish stance leads to a persistently weaker US dollar, which would be a problem in Taiwan due to the large foreign exchange exposures of companies on the island.
As of April this year, Taiwanese life insurers held more than 68% of their investment portfolio in foreign investments, according to statistics from the insurance bureau of the Financial Supervisory Commission (FSC).
But even that figure hides the true scale of their exposure to the dollar thanks to the various tactics employed by the industry to skirt the FSC's rules on foreign investments, including last year's enthusiastic embrace of so-called Formosa bonds, which are issued locally but denominated in dollars, allowing insurers to hold them within their domestic portfolios.
The loosening of regulations at the start of last year vastly increased the number of institutions that could issue the bonds, helping the market to reach its highest ever level in 2018 with sales of more than US$30 billion — with life insurers the biggest buyers.
This growth prompted the regulator to once again intervene in November last year, this time to reverse its loosening and squash the market by requiring insurers to include the bonds within their 65.25% foreign investments cap.
However, just as the regulator has closed one door, Taiwan's insurers have rushed through another one. The market for Formosa ETFs grew by US$9 billion in 2018 after life insurance companies successfully encouraged providers to launch domestic exchange-traded funds backed by foreign bonds. A Citi report from earlier this year cited a growth rate of 30% a month in 2019, with a forecast that the market would reach US$40 billion before the end of 2020.
"The US corporate bond market is witnessing the development of a new investment vehicle situated 8,000 miles away that could grow to well above US$40 billion in assets, and potentially as large as US$80 billion," said Daniel Sorid, head of US investment-grade credit strategy at Citi, in the report. "The last time Taiwan life insurers drove the development of a new market category, it grew over four years into the US$125 billion Formosa bond behemoth."
With the Fed now setting a course for looser monetary conditions — and therefore a weaker US dollar — these mounting foreign exposures are a potential problem, but some analysts have criticised the country's regulator for not doing enough. Indeed, earlier this year it eased foreign exchange reserve requirements, allowing insurers to offset up to 60% of their foreign exchange gains or losses when hedging costs are more than 2%.
This was driven by the rising cost of hedges last year, when the Fed was still hiking interest rates and the economy was growing. Needless to say, the regulator's weakened reserve requirement has resulted in a growth of unhedged dollar positions this year.
"The increased flexibility to shield accounting earnings from foreign exchange volatility will reduce insurers' incentive to hedge their overseas investments amid rising hedging costs," said Moody's analysts Kelvin Kwok and Sally Yim in a report.
Of course, the other side of a weaker dollar and lower US interest rates would be lower hedging costs. How this all shakes out remains to be seen, but there will probably be some significant losses down the line.