Dual's Coates to concentrate on APAC expansion drive
May 13 2020 by Andrew Tjaardstra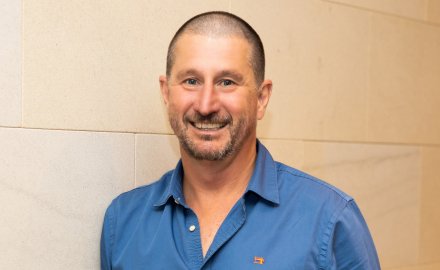 It has been a strange few years for Damien Coates, the chief executive of Dual Asia-Pacific.
A significant portion of his time has likely been dealing with a court case.
In October, Dual Australia's former claims manager, Josie Gonzales and her husband Alvaro Gonzales, were handed jail sentences of nine and half years and seven and half years, respectively.
After setting up a bogus claims' operation, the couple were found guilty on 14 charges of defrauding Dual Australia out of A$17.4 million (US$12.2 million). They were charged with obtaining financial advantage by deception, between March 2011 and April 2013.
The distraction is now firmly over meaning that Coates (pictured) has far more time to focus on expansion. Last week the firm completed the purchase of a controlling stake in New Zealand's International Underwriting Agencies (IUA) – despite the disruption from Covid-19.
New Zealand expansion 
The acquisition will also create New Zealand's largest specialty underwriting firm. The combined annual premium of Dual and IUA – which will reach almost NZ$60 million (US$36.4million).
The acquisition has catapulted the MGA to an A$250 million (US$161 million) premium business.
It is a relief for both Coates and Hyperion chief executive David Howden – who has long grown the firm through acquisitions – can secure a buy in arguably a Covid-19 'safe haven.'
"I'm proud we were able to successfully negotiate a purchase during a time when there is enormous economic decline across the globe as a result of Covid-19." Damien Coates, Dual

Established in 1997, IUA has offices in Auckland, Christchurch and Wellington and works with Lloyd's players and Lumley Insurance – part of IAG New Zealand – to provide a range of insurances including business interruption, cyber, event cancellation and material damage.
Auckland-based Dual, which also uses Lloyd's syndicates, and IUA have agreed to keep operating independently as a result of Covid-19. However, there are plans to co-locate the businesses "later this year."
IUA's directors Mike and Debbie Street said that Dual was the "logical partner" for the next phase of its business and that it wanted to leverage Dual's digital expertise and product capabilities. This includes WebRater – a service liability and financial lines online broking portal.
There are 150 brokers in New Zealand which are part of the Insurance Brokers Association of New Zealand helping serve a market worth around NZ$5.7 billion (around US$3.5 billion).
The move in New Zealand adds to Dual's Australia presence in Brisbane, Melbourne, Perth with its headquarters in Sydney; it employs more than 120 people.
Damien Coates, chief executive of Dual Asia Pacific, told InsuranceAsia News: "We have built an incredibly successful A$220 million (US$140.9 million) premium business across four countries and seven offices based purely on organic growth."
Coates (pictured) added: "I'm constantly looking at acquisitions and this deal made so much sense based on the cultural alignment as well as complementary broking partners and product capability synergies with IUA. I'm also proud of the way we, as part of the Hyperion Group, were able to successfully negotiate a purchase during a time when there is enormous economic decline across the globe as a result of Covid-19."
New Zealand is opening up its economy once again after a successful lockdown and could flights once again flying to Australia as countries create their own regional Covid-safe zones.
Coates has confirmed that Dual Asia Pacific will be making further acquisitions of specialty underwriters in the region – including Asia.
Asia ambition
Dual's Asia operation has offices in Hong Kong and Singapore where it has exclusive relationships with MSIG Asia and controls over US$10 million of gross written premiums.
The offices are overseen by Asia managing director Mark Spadaccini who has divided his time between both cities and is now based in Singapore. The Asia business was established in 2009, and services over 450 brokers, agents and cedants.
While it is actively looking for acquisitions it also focusing on launching new specialist product lines outside of its traditional financial lines and cyber space.
Expect a lot more activity from Dual Asia Pacific in the coming years.